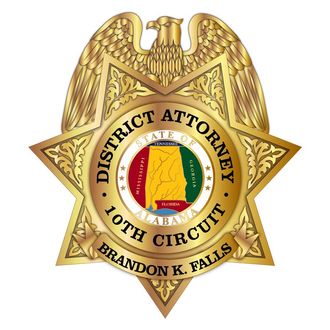 Birmingham Police have charged an 8-year-old boy for the murder of 1-year-old Kelci Lewis in October.
Police contend that the 8-year-old, whose name is being withheld by police, "viciously attacked" the child when she wouldn't stop crying. He then placed the toddler back in her crib.
The dead child's mother allegedly left her home alone with the 8-year-old and four other very young children — ages 2, 4, 6, and 7 — while she was at a nightclub until 2 a.m. It would take her nearly eight hours to realize her daughter was dead. According to the Birmingham News, the 6-year-old told the police what happened — and the account corresponded with Kelci's visible injuries. Police have charged the mother, 26-year-old Katerra Lewis, with manslaughter. Lewis posted bond ($15,000) shortly after turning herself in. Her family says there's more to the story than what police have shared. 
"This is one of the most heartbreaking investigations that I have seen in over 30 years of my law enforcement career," Birmingham police chief A.C. Roper told the News.  Never before in Birmingham has a child this young been charged with murder.
Trying the child in adult criminal court will be an extremely complicated process for Birmingham prosecutors. Alabama law states that the minimum age to transfer a juvenile case to adult court is 14. A similar situation is playing out in Tennessee right now after an 11-year-old boy was charged with murder after shooting an 8-year-old girl. Prosecutors have to prove the murder was premeditated, not just an act of childish rage.
Family attorney Randall Kessler, speaking with Newsweek on the Tennessee case, said that even if the case reached adult court, trying a child is a fraught process. "We treat someone as an adult by their capacity to understand, not the seriousness of their action," he said. "An 11-year-old sounds like a very young age to treat someone as an adult."