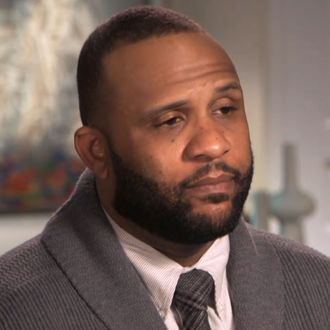 In his first interview since entering an alcohol rehab facility on the eve of the Yankees' Wild Card playoff game, CC Sabathia told Robin Roberts of Good Morning America that he first realized he was an alcoholic in 2012, and had been battling it without any help until last month. "I would go two, three months at a time sober, and then I would just relapse," he said. "I would go on these weekends where I thought nobody was paying attention, and I would get in a hotel room and drink out of the minibar, pretty much everything." Sabathia confirmed reports that a weekend of drinking in Baltimore at the very end of the regular season was the last straw that pushed him to enter rehab. "I woke up and just felt like I needed help," he said.
Regarding the timing of his decision, which came just before the Yankees' playoff game against Houston (and just days before they'd have started the ALDS if they had won that game), Sabathia said, "I understand where fans would be upset and people don't understand. It's a disease, and if it was my knee or anything else, then people wouldn't have a problem with it. But it being alcoholism, it's tough for people to swallow. But it's the same thing."
Sabathia, who said he never drank before a game, appeared with his wife Amber for part of the interview, and she said she could see a difference in him since he got back from rehab. "I've been able to visit him through the whole process, so I've absolutely seen a difference. I know it's one day at a time and it's going to be better, and the old CC will be back. But I don't know if want the old CC back. I like the new CC. I like this CC."
The full interview can be streamed on Good Morning America's website here.