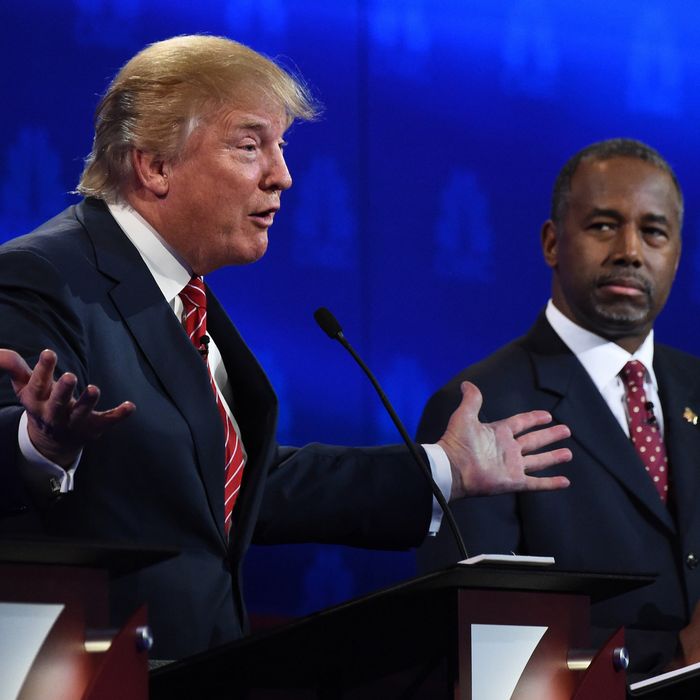 And no, you can't pick "neither."
Photo: Robyn Beck/AFP/Getty Images
Donald Trump and Ben Carson are still at the top of the Republican presidential polls — which means that America is going to continue to see quite a lot of them for the near future. One of them, we all knew before he launched his bid — more people know his catchphrase than the names of many of his competitors. The other wasn't quite so famous — but he was played by a movie star. Both are unquestionably the GOP candidates most likely to leave voters starstruck — and also probably the candidates most likely to inspire very passionate responses from those who agree or disagree with them.
So, Daily Intelligencer decided to conduct a not-so-scientific survey with other people who are famous and also have never held political office to find out which candidate they'd rather have dinner with — and why.
Based on the often long explanations that greeted this question, this question may have been a much more difficult one to answer than, "Who are you voting for?"
Reporting from Jennifer Vineyard, Bennett Marcus, Kat Ward, Katie Van Syckle, Kelly Marino, and Claire Landsbaum.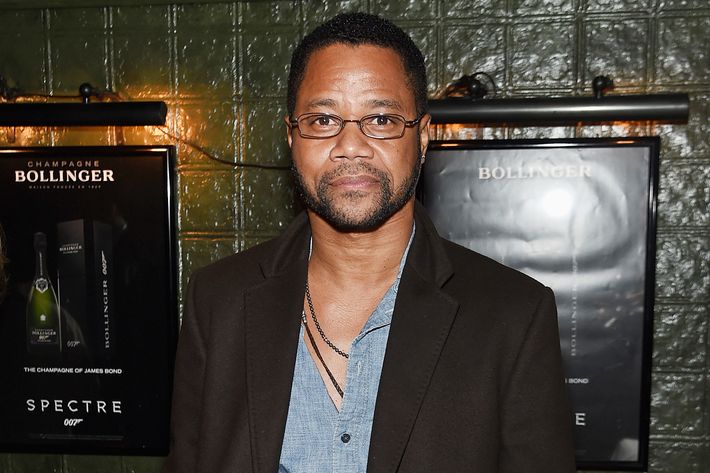 Cuba Gooding, Jr.
Gifted Hands! I have to choose Carson, because I spent a year with him when I played him. It would be a catch-up evening. He's a very outspoken man, and every day I kind of smile when I see him. I never talked politics with him, I never talk politics with anybody, that's kind of my number one rule. My dad thinks I'm a Republican, my mom thinks I'm a Democrat! I just don't tell anybody anything, because I need you to forget my personal beliefs when you see me in character. But I applaud him for his medical background. His politics, I kind of stay out of it.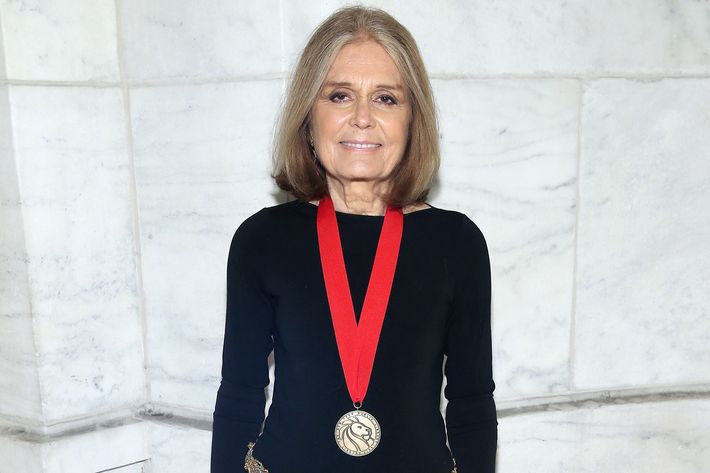 Gloria Steinem
I would absolutely not have dinner with Donald Trump under any circumstances. But at least Ben Carson has done something positive with his medical schooling. Trump was born on third base, but thinks he hit a home run. If I made him up, suppose he didn't exist, and suppose I made him up in a novel, they would kill me, they would say I was anti-man.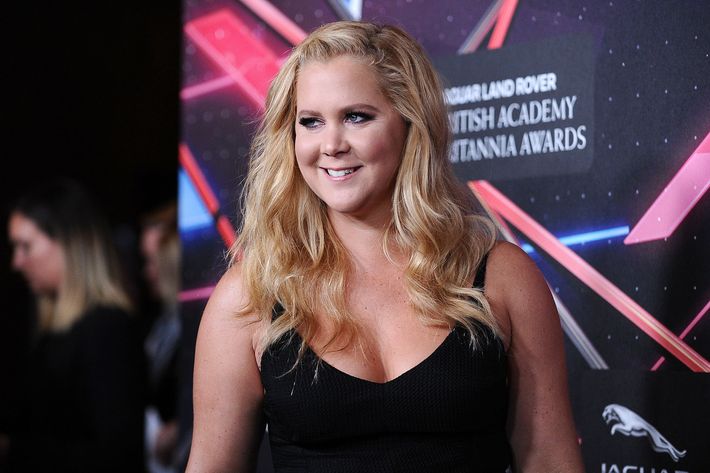 Amy Schumer
Death.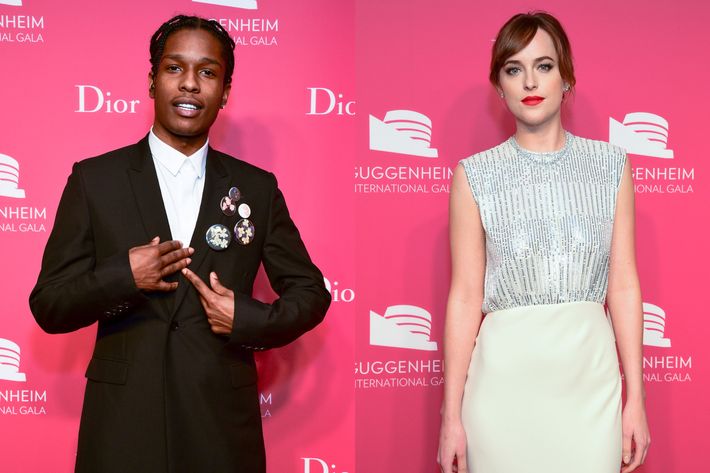 A$AP Rocky
Oh my lord! I don't know man, maybe Donald, because he seems more entertaining. He's funny.
Dakota Johnson
Trump, for the laughs.
You think he'd be funny to talk to?
I mean, not really funny. I mean, Carson says nutty things, but I feel like Trump says the most absurd things, which kind of tickle me. 
Jay Roach
Oh, Trump. I'm always enthralled by the oversized ego. He is sort of self-aware about it, the size of his ego. And it is a weird superpower, you know, so you can't help but be caught up in it. It also is intimidating and terrifying in a certain way, too, because, is wisdom compatible with giant ego? Maybe? Sometimes? Most politicians have some ego. Lyndon Johnson did. So I don't know. I love the battle for one's identity that goes on in a man like Donald Trump.  
Michael Moore
I would like to have dinner with Ben Carson, I would bring along a hypnotist and secretly hypnotize him during the meal, and have the hypnotist bring out the actual human that I know is inside of him, not the android that is missing some chip that is saying some crazy things. I know deep down, isn't he from Michigan?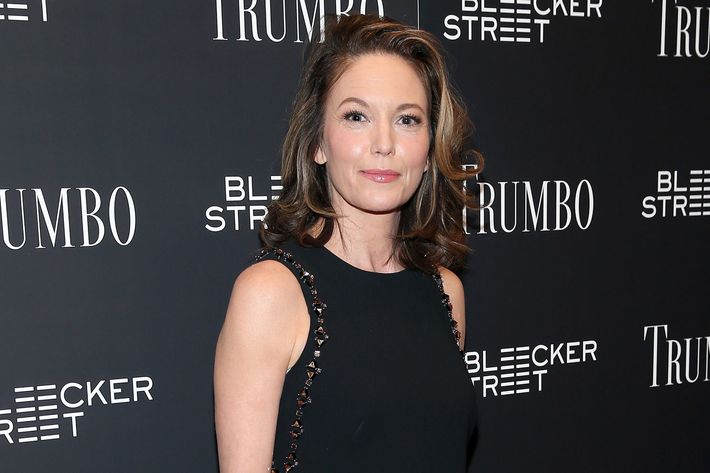 Diane Lane
Dinner. Huh. I don't really know. I mean, I don't think I could answer that question, because of many reasons. I vote and I'm not a public person about my political beliefs, traditionally. You know, I've certainly met Mr. Trump on various occasions, and he's a very quotable fella. I'm not sure I would get a word in!
June Ambrose
Carson, because he's cute. He looks like he has a sense of humor, which I think is important when you're running the free world. I'd want to get rid of Donald Trump, tie him up, and put him in a trunk until he learns to be more humble. We'll bring him back out after the election is over. 
Zoe Kazan
I'd rather eat alone than with either of those people. Part of the reason I think I would not be very interested in sitting down with either of those people is not just because of my own politics, but because of how trenchant those men seem to be in their beliefs, that I don't know that a real conversation would be possible. 
Mamie Gummer
Donald Trump, I guess. Something tells me he's got expensive taste, and actually, I think it would be less terrifying. I think there's something really frightening about Ben Carson, because he's not … he's not an idiot. I mean, he is, obviously, but he's also a brain surgeon.
Anthony Mackie
It's hard to say between Trump and Carson because I feel like you have other more interesting candidates. You always got Rubio. Jeb Bush is a Bush, so that would be fun. You've got a bunch of characters.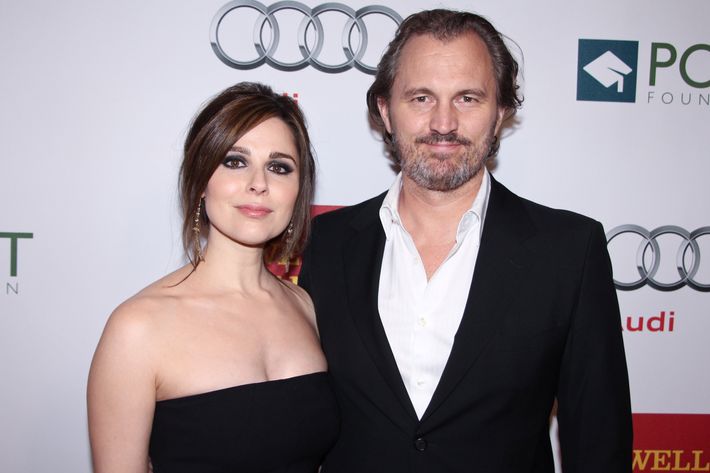 Peter Thum and Cara Buono 
P.T.: To eat for dinner?
Not to consume, but maybe to converse with …
P.T.: Probably I think I'd have more fun at dinner with Donald Trump, so probably that.
C.B.: He's a New Yorker, right? So I would like to see Donald Trump at a pizza place to see how he eats his pizza. Does he eat it like a real New Yorker? Does he fold it up? Does he cut it with a fork and knife? I'd like to see — that would determine my verdict. I know they did it on The Daily Show.
P.T.: That might've been exposed maybe in the New York Post, they had a pizza-cutting thing. I think he's a pizza cutter.
C.B.: That's unfortunate. At least if he ate his pizza like a real New Yorker then I could say, maybe we could meet somewhere in the middle.