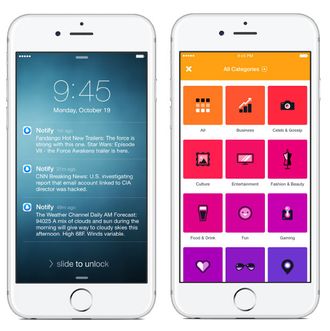 Hey. Hey. Hey. Are you there? It's me, Facebook. Just wanted to say hi. Yup, still here.
The world got a little noisier Wednesday, after Facebook released a new app promising to send us alerts every single time anything we care about ever happens.
The iOS-only app, dubbed Notify, will present smartphone users with breaking news and entertainment updates to keep them constantly in the loop. Users can filter their notifications by subscribing to an assortment of more than 70 publishers or "stations," including CNN, the Weather Channel, Comedy Central, BuzzFeed, the New York Times, and Billboard. Facebook provided a few examples of potential alerts: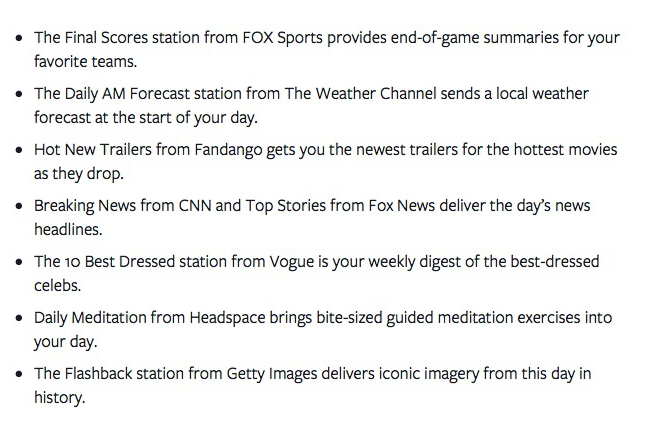 The alerts show up on a user's lock screen, so they can be read without unlocking the phone and are impossible to ignore. Readers can then tap through the link to read more, and they have the option to save the link for later.
But will Notify's notifications just add more distractions to our already noisy lives?
"We know notifications are a highly sensitive distribution channel," Notify's director of media partnerships, Nick Grudin, told TechChrunch. "If you get them right, they're really awesome. If you get them wrong, they're really annoying."