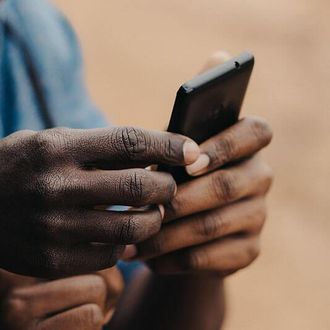 Photo: internet.org by facebook
According to a short post by Mark Zuckerberg on Facebook, the company has launched its internet.org Free Basics app across India. "Everyone in India nationwide can access free internet services for health, education, jobs and communication," the founder and CEO writes. 
The post comes below an idyllic photo of farmer Ganesh Nimbalkar, who uses Free Basics to access news about the weather and farm commodities, Zuckerberg explains. "By using Free Basics, Ganesh has doubled his crop yield." But that's not quite the whole story.
Internet.org has been widely criticized for allowing its users to access only a small slice of the internet, limited to whichever sites and apps Facebook chooses to incorporate. Some fear that as users become accustomed to it, they'll mistake the gated experience for the actual open internet, with its billions of sites and services. "It would be naïve to argue that such a package of services is or can be a substitute for the full Internet," writes Mahesh Uppal in an op-ed for Hindustan Times. 
The platform could easily violate principles of net neutrality, though Facebook argues that since it's not a telecommunications company, those rules don't apply. What's more, Zuckerberg mentions that Free Basics is being carried solely through the Reliance network. But that's only the fourth-largest provider in India, with 109.90 million customers in 2015. It's kind of like if Facebook were only available on Verizon. 
The company is presenting its Free Basics platform as a revolutionary tool, and no doubt it'll help millions of people like Nimbalkar. But having access to the entire, unmediated Internet would help them a lot more.