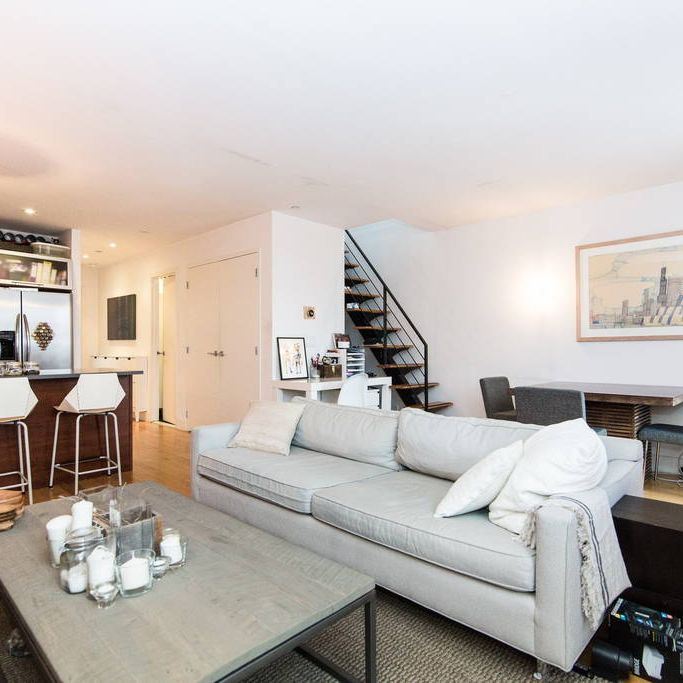 The author's Williamsburg apartment.
Photo: Airbnb
A weeklong series of ideas for improving urban life.
It's been six years and several hundred guests since I first tossed the second bedroom in my Williamsburg apartment on Airbnb, and in that time I've been labeled "the king of Airbnb in NYC" by the New York Post, used revenue from the site to fund a hit iPhone app and pay for an apartment renovation, hosted the company's CEO, met future business partners and friends, and been on the receiving end of a nearly endless supply of gifted wine and chocolate from all corners of the Earth.
In other words, life as a top Airbnb host can be very, very good. But with 38,000 listings in NYC alone, competition is fierce. And reaping these rewards is contingent upon staying near the top of the site's search results, rather than getting buried at the bottom. So check your local laws, file any applicable taxes, do your best not to piss off your landlord, and steal some of my simple, pulled-from-the-field tricks for joining me at the top of the home-sharing game.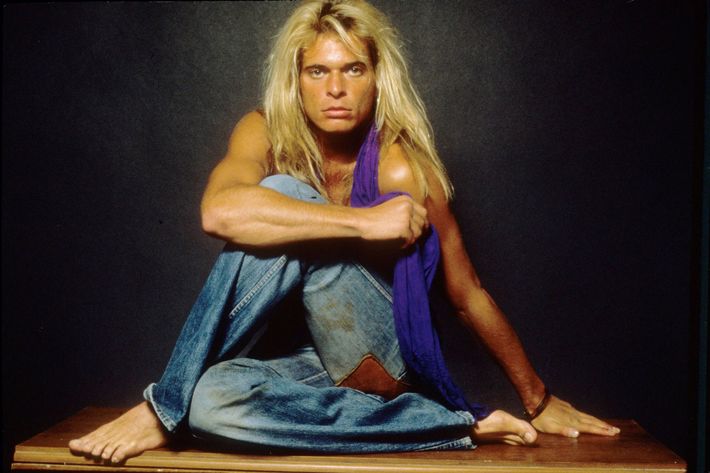 Screen your guests, David Lee Roth–style.
Finding a great guest on Airbnb is a lot like online dating: The best matches are the ones who have actually read your profile and aren't just spamming a "'sup" at everybody in a ten-mile radius. These guests are more likely to actually want to stay at your place and won't be disappointed when they see that your four-roommate Bushwick walk-up isn't the Ritz. The challenge then becomes getting potential guests to read your listing, and screening for those who do.
For this, we turn to a trick I stole from our good friend David Lee Roth. As anybody who listens to "This American Life" knows, the high-kicking Van Halen singer was infamous for long and incredibly detailed tour riders that included seemingly arbitrary requests such as a demand that no brown-colored M&Ms be allowed backstage. Of course, as we now know, Diamond Dave's request was less about being a diva and more about serious safety: If the band spotted any of the verboten candies, they could instantly and easily determine that the venue had not thoroughly read their rider — and with complex technical and pyrotechnic demands, that was a serious warning sign.
Which is why I hide a seemingly innocuous request deep in my Airbnb listing: that potential guests repeat a simple code phrase back to me at the top of their initial message. If I see "Bonus points are fun" (or whatever your phrase of choice is), I know they've read my listing. If they don't, I give them another chance with a simple note: "I find that guests have the best experience when they read my listing in its entirety, as it likely answers any questions you have." Usually, the guest will come back with the code phrase and a laugh, and we'll complete the booking. If they don't, I don't want them anyway.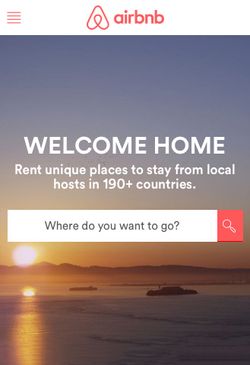 Hack the algorithm.
Maintaining a high placement in the Airbnb search results can be a single-minded obsession. The company uses a complex algorithm to rank how listings show up in search, and understanding the data points that go into this system can be the difference being seen by millions of potential guests and relatively few.
According to Vanessa Schneider, Airbnb's host communications manager, here are a few things that can help your search ranking (beyond the obvious of getting a ton of great reviews):
Respond quickly and to every single guest inquiry — even if it's just to politely decline their request. You'd better believe Airbnb tracks how quickly you get back to potential guests. To help with this, turning on notifications in the Airbnb app is a must for staying on top of incoming

 

inquiries. 
Don't cancel trips. If you're a flaky host, your search juice will

 

suffer.
Verify your account by following the site's directions to confirm you are who you claim to be. For obvious reasons, Airbnb likes knowing who its hosts

 

are. 
Use Airbnb-supplied professional photographers. The company obviously wants nice photos at the top of its search

 

results.
Turn on "Instant Book." This feature lets guests book your room without a lengthy back-and-forth. Obviously, not every host will be down with this, but turning it on can give you some serious search

 

boost.
Add amenities. Airbnb gives hosts the ability to list whether they have things like cable

TV

, central

AC

, or a hairdryer. Since guests can filter their search results to just show places that have particular perks, taking the time to fill in these boxes helps get your listing in front of a lot more

 

eyeballs.
If you're looking to go ultra-super-ninja on the Airbnb algorithm, it also helps to optimize in some more subtle ways. For example, Airbnb tracks how often you book back-to-back bookings without any downtime in between. If you do this regularly, the site is more likely to show your listing to searchers seeking a block that falls immediately after another guest checks out. Likewise, if you often confirm reservations months in advance, your listing is more likely to show up to guests who are looking for a spot way down the road.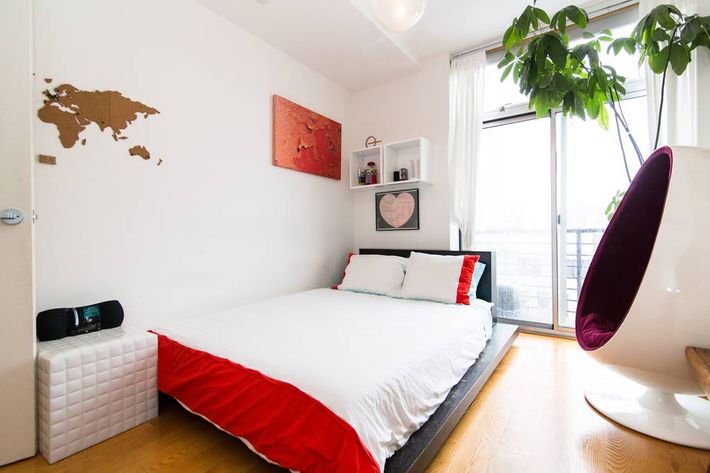 Maximize your photos.
Airbnb has become famous for providing professional photography to any host who wants to class up their listing. The service is free, and you should take advantage of it as soon as you possibly can. Not only will these photos make your place look far better than your phone camera can, but the fact that you have Airbnb-provided photography actually helps your search ranking within the site (Airbnb obviously wants good-looking listings to pop at the top).
And while Airbnb's photographers tend to be well-trained (and have likely photographed countless apartments prior to arriving at your door), don't be afraid to direct them or ask them to focus on things that you are particularly proud of. The first photo in your listing is the most important — it's the thumbnail that shows up in search. So be sure the photographer gets at least one wide-angle shot that really gives a good sense of what your place looks like, without forcing users to browse through a ton of close-up shots of each individual room.
And don't neglect your photo captions, which are arguably the most important piece of text in your entire listing. "People read photo captions more than they read the listing, so put the most important information in them," says Chip Conley, Airbnb's head of global hospitality.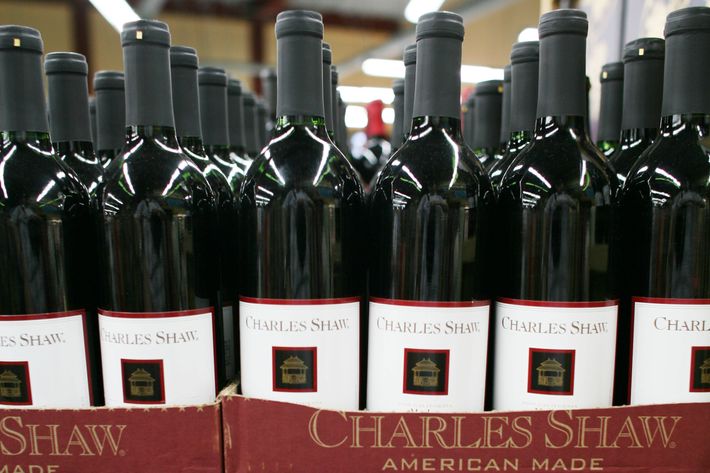 Add a little something extra.
I'm the guy who hoards hotel toiletries — having access to these little shampoo bottles really does make guests happy — and you'd be amazed how far a three-dollar bottle of Trader Joe's wine can go toward making a guest feel welcome. Ditto for a cheap bar of chocolate or a few tea bags. These things are super cheap but are frequently mentioned in reviews by guests who found them to be a welcoming surprise.
"I customize the body wash, shampoo, and conditioner to the guest's sex and age," Lynn Marziale, a Staten Island–based host, tells me. "For example, students get big, fluffy slipper socks and youthful products like Herbal Essence or Pantene. For gentlemen, I provide men's body wash and shampoo, and I also change the towels and the bedspread from the floral sides to striped or solid."
"We always have toothbrushes and toothpaste and premium coffee beans available for guests, but the thing that gets the most mentions are the neighborhood recommendations," says Roberto Gonzalez, another longtime Airbnb host (who happens to be my neighbor).
And while Airbnb gives hosts the option of creating an interactive map where they can call out their favorite nearby spots, I find that guests love getting this info ahead of time in a Word document. Mine contains basic NYC tips as well as a list of my favorite nearby haunts and happenings. Airbnb guests tend to be the type that seek out an insider-y, off-the-beaten-path experience, and an easily recyclable and forward-able file is a simple way to share your insider smarts while encouraging guests to support your favorite local businesses.
Minimize the labor.
I know many people who would love to host on Airbnb but assume their demanding day job or nomadic lifestyle will make it impossible for them to maintain a listing and check in on new guests.
Truth is, taking care of an Airbnb can be far less work than you'd assume, and a slew of new products and services (most of which are surprisingly affordable) further cut down the hassle. Worried that you can't be there to meet your guests? Sign up for Keycafe: It's a service that lets you use vetted neighborhood shops as key concierge services, where guests can pick up a key without you having to be present. (As a bonus: The service gives you a plan B in case you get locked out of your apartment.)
Worried about finding time to clean and prepare the room, or find it difficult to book a cleaner for exactly the right time? I've found success with Handy's vacation rental service. The on-demand cleaning service makes it easy to book cleaners for specific times, which is great if you have a short window between when one guest checks out and a new one arrives. Just be sure to select the service's specialized "Vacation Rental" cleaners. These folks are specially trained for Airbnb turnovers and just generally do a better job than normal Handy cleaners (whom I've had mixed results with). The service is also pretty darn cheap (thanks, VC funding!), with a one-bedroom turnover costing around $50.
Be smart — and flexible — about pricing your place.
There's a reason the same hotel room costs different amounts on different nights: As seasons change and big-draw events come through town, the supply-and-demand balance shifts. Still, many Airbnb hosts take a set-it-and-forget-it approach to pricing.
Even so, most hosts are amateurs when it comes to guessing what rooms should cost on any given night. To solve this problem, Airbnb just announced a new feature called Smart Pricing, an opt-in feature that lets the site — based on its massive store of data — set the price for each individual date. The pricing is constantly updated, and hosts can choose if they want to price aggressively in order to maintain full occupancy, or prefer fewer big-money guests. Smart Pricing is currently being rolled out to some hosts while they perfect the product. So if it's not an option for you now, it will be soon.
It should be noted that a number of third-party services have recently popped up that offer dynamic pricing based on predicted demand. By baking this service directly into the platform — and offering it for free — Airbnb is probably putting these companies out of business.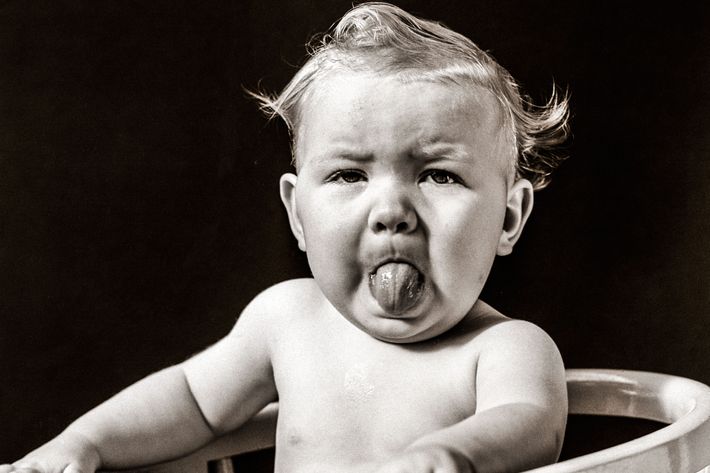 Know how to handle (bad) reviews.
It's not hard to tell when a negative review is coming. It's always the guests who are the most demanding or put off by your still-gentrifying neighborhood's lack of proximity to Times Square or think that if they complain a lot they'll get something for free from either you or Airbnb. I recently had guests who asked to use my washing machine. At the end of their stay, they wrote me a passive-aggressive note about how it didn't get their clothes fully clean, and since my washing machine was the only reason they had booked my place, I'd effectively ruined their NYC vacation. (Seriously.) It wasn't hard to predict where their review would come down.
Of course, the best way to prevent bad reviews in the first place is to manage expectations and make sure that the guests who stay with you are ones who actually want to be there. "Put it in the first paragraph: 'Some people find my neighborhood to be hip and cool and their favorite neighborhood in New York, but it's not for everyone,'" Conley says. "By saying it in the first paragraph, you create an editing function for the right people to find you."
But what about those rare times when you just know a guest is going to leave a less-than-flattering review? Airbnb doesn't actually publish reviews until both the host and guest have written them, with a two-week window for them to do so. If you wait until the very last minute to write your review, you can at least squeeze a few extra weeks of bookings in before the blow lands.