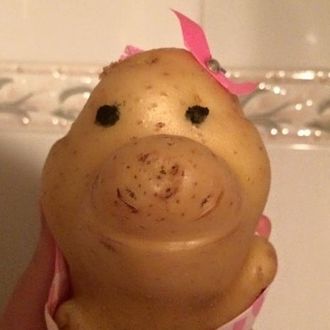 A day after Instagram-star-turned-socia-media-critic Essena O'Neil warned the world that the social-media relationships are often fake, a new relationship is taking the Brazilian viral internet by storm. Should we be suspicious? Or should we trust the reality of this young woman's friendship with a potato she dressed up in clothes?
BuzzFeed Brazil brings us the story of 19-year-old Roberta Bernardo and her potato. ("Bernardo said that the potato's name is 'Potato,'" BuzzFeed writes.) Bernardo's Facebook post about Potato, whom she found at a supermarket …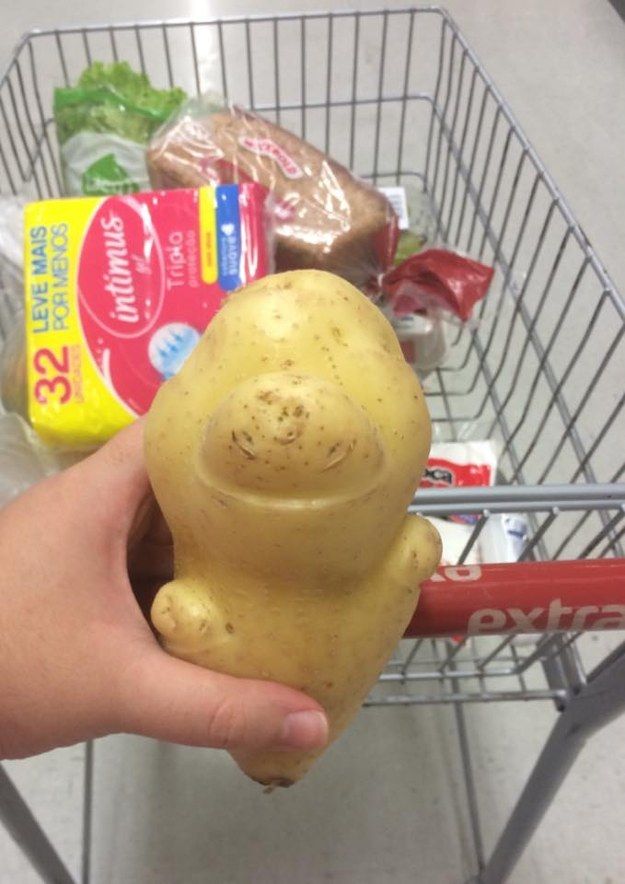 bathed in the sink …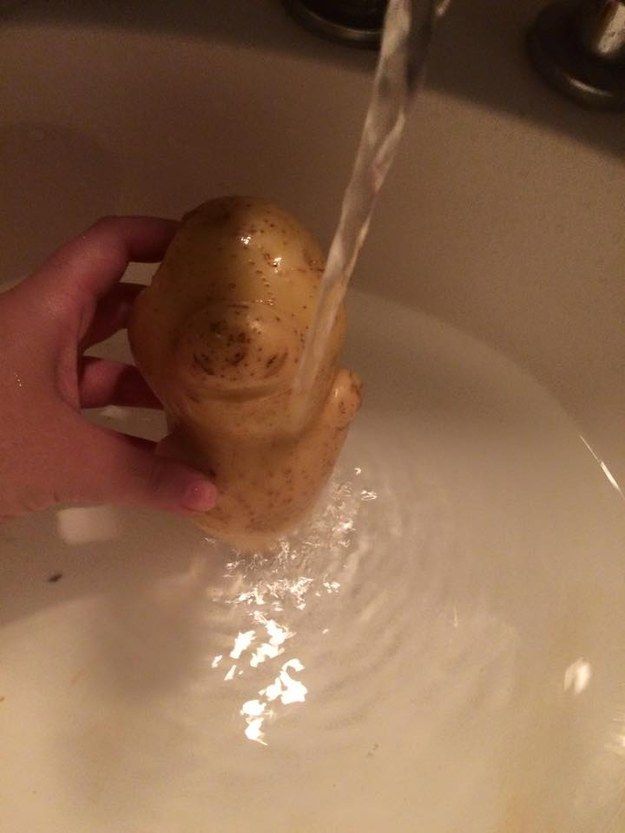 and dressed up in pink …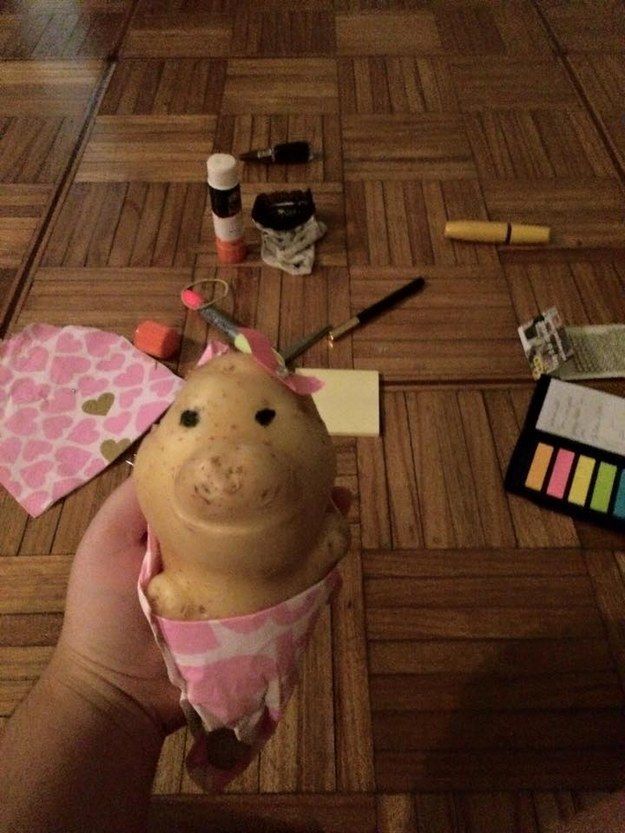 has received thousands of shares and likes. "She is richer and more powerful now," Bernardo tells BuzzFeed. It is only a matter of time before Potato calls out Essena O'Neill on YouTube and stars in a movie with Nash Grier.