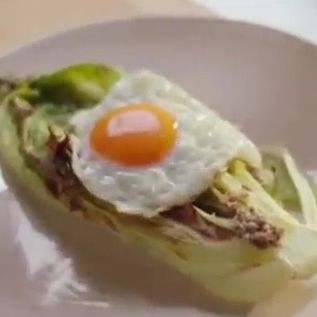 On her cooking show Simply Nigella this week, Nigella Lawson made a dish so preposterous that viewers are still calling her out about it days later. The dish, meant to be an alternative Caesar salad, was really just unchopped lettuce with a fried egg on top.
"Nigella faces ANOTHER backlash over her simple TV recipes as she makes a baked lettuce and fried egg dish (and even 'burns it')" British tabloid the Daily Mail wrote.
"I suppose this riff, in a way, is like a little culinary joke," Lawson admits in the clip. That didn't stop people from giving her crap online.
To be fair, she did add cheese at the end.