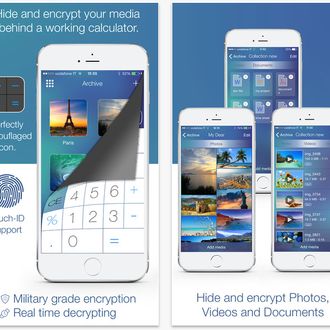 Parents: Is your teen constantly playing around on a smartphone calculator app? You may think he's enthralled by the magic of addition and subtraction, but he's almost certainly sexting with one of the many iPhone apps that disguise a camera or photo album as something more innocuous. 
The latest teen-sexting scandal to make the rounds on highly shareable blog posts involves secret iPhone photo vaults disguised as calculators or other innocuous apps. The Washington Post writes that a "massive illicit photo ring run by a high school football team in Canon City, Colo." was long kept secret thanks to "ghost apps," which, in the moral-panicked minds of local-TV newscasters, are the latest weapon of the lustful cyborgs that make up the current generation of teenagers.
Are teens really using secret photo apps? For one thing, it's not clear what's meant by "ghost apps": "One of the apps turns out to actually be some way to send messages to and from others that aren't meant to be permanent," George Welsh, the school's superintendent, told KKTV. That sounds an awful lot like Snapchat, which isn't a secret photo vault, and which has a ghost as its logo. 
But photo vaults are very real indeed, and easily found at the app store. Some even use two separate passwords — one password accesses the stored data and another decoy is used to erase everything on the app instantly so no incriminating evidence will be found. And far be it from us to stand in the way of parental paranoia. Is your teen using one of these apps? It may already be too late.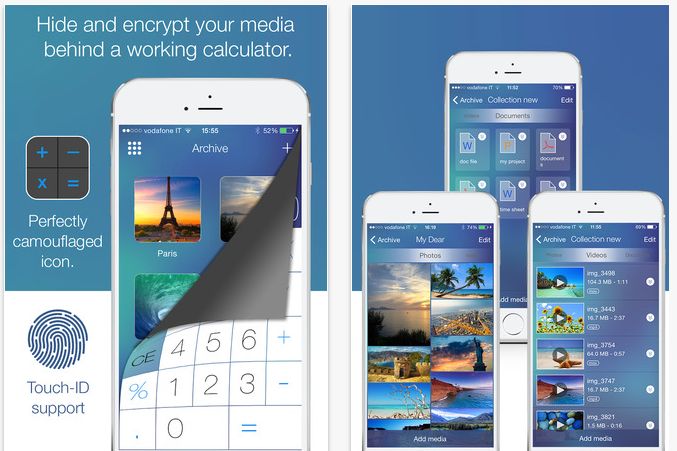 Looks like: a calculator
Is actually: a "perfectly camouflaged icon" with "military-grade encryption" and "real time decrypting" as well as touch-I.D. support, so fingerprints can be used to unlock sexts. A "document scanner" (for printed-out sexts) is an in-app purchase.
Price: $2.99 for "premium"
If your teen has this app: He is a pervert.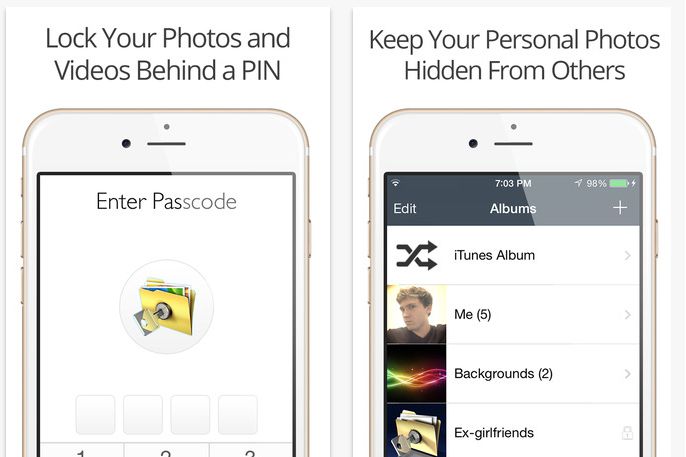 Looks like: a private photo vault — for amateurs (a preview screenshot shows an album called "ex-girlfriends").
Is actually: a private photo vault — for pros.
Price: a staggering $3.99.
If your teen has this app: She is a pro pervert.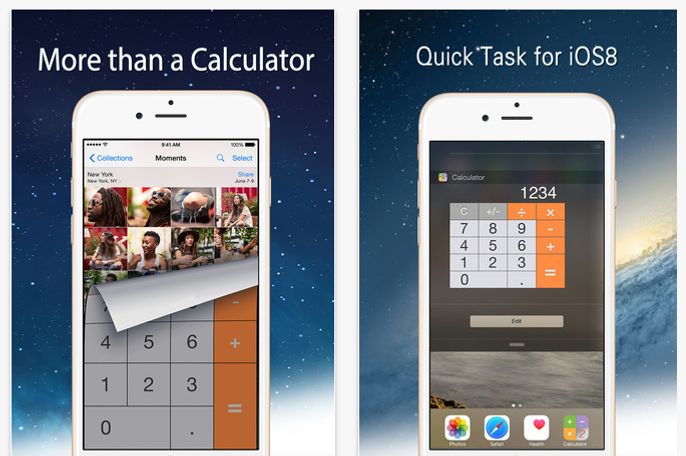 Looks like: the official iPhone calculator
Is actually: a photo vault with an Apple Watch app
Price: $5.99 for the full version
If your teen has this app: He is spending too much money just for Apple Watch functionality.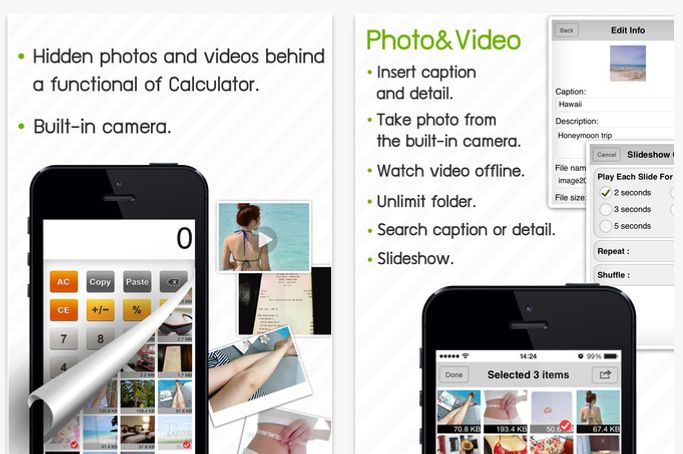 Looks like: a calculator. Actually, not really; it barely looks like a calculator. And the app symbol peels up to reveal a pair of bare legs.
Is actually: a photo vault with "wi-fi transfer export and import" as well as a "built-in camera."
Price: $0.99 removes the photo limit
If your teen has this app: She needs lessons in subterfuge.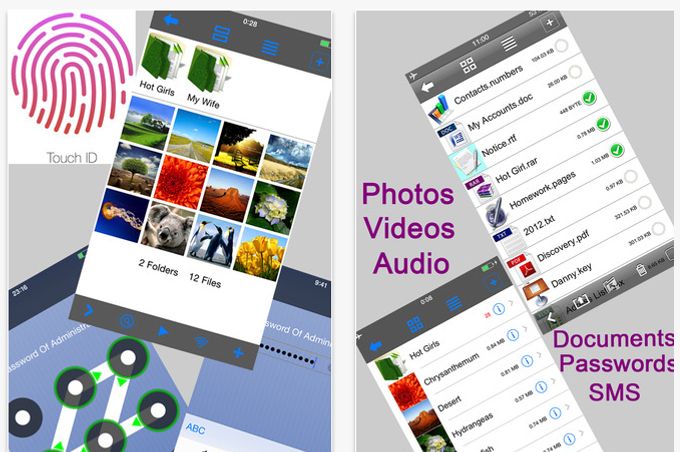 Looks like: an umbrella (?)
Is actually: a vault with touch I.D. and protection for documents, passwords, and text messages. "Manage your life better!" indeed.
Price: $2.99 for pro
If your teen has this app: He is remarkably open and mature about his secret sexting. 
It keeps on going. Private Photo Video Manager is a zipped leather pouch. Secret Folder Icon looks like an icon of an iPhone folder. But to a resourceful teen, anything can be used for sexting. The best strategy for a parent is to take away the phone entirely.