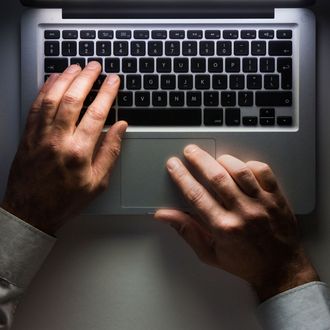 Photo: Dimitri Otis/Getty Images
Police recovered a cell phone left behind by one of the Paris attackers in a garbage can by the concert hall Le Bataclan, according to Le Monde. The phone had texts about the attacks stored on it, though police are unsure as to the identify of the owner of the cell phone or the recipient of the text messages. 
What's more, the phone was "obviously not encrypted" according to Numerama, further weakening arguments that more surveillance could have prevented the attacks. All those arguments for anti-encryption backdoors seem to have been for naught in this case. But ISIS's other communication channels are actively being targeted. 
The app Telegram Messenger announced today that it shut down 78 ISIS-related channels across 12 languages. The app's emphasis on security apparently made it a favorite for the terrorists. It's becoming even more clear that the fight for security and preventing these attacks starts not on the ground but online, on some of the largest communication networks in the world — encrypted or not.