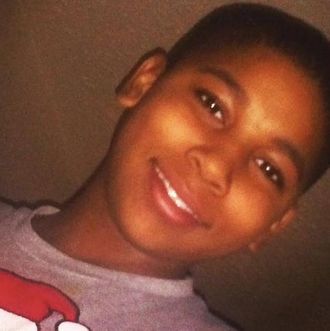 Tamir Rice, shot to death by Cleveland police last November
The Cuyahoga County Prosecutor's Office has released a third report by an independent expert finding that the fatal shooting of 12-year-old Tamir Rice by a Cleveland police officer last November was justified.
Last month, two outside investigators stated that rookie patrolman Timothy Loehmann was within reason to use force against Rice, who was holding a toy pistol that Loehmann allegedly thought was real. At the time, lawyers representing Rice's family accused the prosecutor's office of attempting to whitewash the incident.
In the report released on Thursday, Florida law-enforcement consultant and officer instructor W. Ken Katsaris stated that the conduct of Loehmann and his partner Frank Garmback had been "objectively reasonable" and to label it otherwise would "compound the tragedy" of Rice's death.
The report was released in tandem with a second video of the shooting from a different angle than the one released last year. The new video is less clear than the first and, at first glance, does not appear to provide any new insight into the case. The reports and videos are being presented as evidence to a grand jury deciding whether to indict Loehmann and Garmback.
Katsaris had previously testified in the trial of Cleveland cop Michael Brelo, who killed an unarmed couple in their car after a 20-mile car chase in 2012. In that case, Katsaris stated that the officer had acted "foolishly" and his actions were "objectively unreasonable." Brelo was acquitted in May.
Hours before the new report and video were released, a coalition of local pastors and rabbis held a news conference in which they called for the county prosecutor, Timothy J. McGinty, to step aside and hand the case over to a special prosecutor.
The statement from the clergy came after McGinty publicly accused the Rice family of having "economic motives" for demanding that he remove himself from the case.