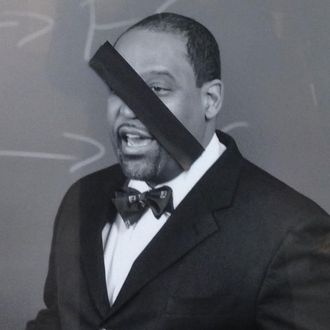 Portraits of Harvard Law School's black professors, which line the school's Wasserstein Hall, had pieces of black electrical tape "slashed" over them. Campus police are currently investigating the vandalism. 
The incident, first reported by the Harvard Crimson, came just a day after there were anti-racism protests in campuses across the country. Students at the law school quickly gathered for a "community forum" following the incident. At the meeting, dean Martha L. Minow admitted that racism was a "serious problem" on the campus. "Racism exists in America and in the United States and in Harvard and in Harvard Law School," Minow said. "I am on record; this is my work. This is what I do."
One student, Michelle Hall, writing on Blavity, labeled the incident a "hate crime." She wrote that, "I am constantly reminded of the legacy of white supremacy that founded this school and still breathes through every classroom and lecture hall."
The current campus unrest has already sparked interesting discussions of free speech nationwide.
In the Harvard Law Record, third-year student Bill Barlow wrote that the protests, led primarily by African-American students, had gone too far in punishing free speech. "The problem is that no one is willing to stand up to them. If we are going to begin anywhere, we are going to begin by calling them by their rightful name, " wrote Barlow. "They are fascists."
During the community forum, students directly criticized Minow for doing little to protect minority students.