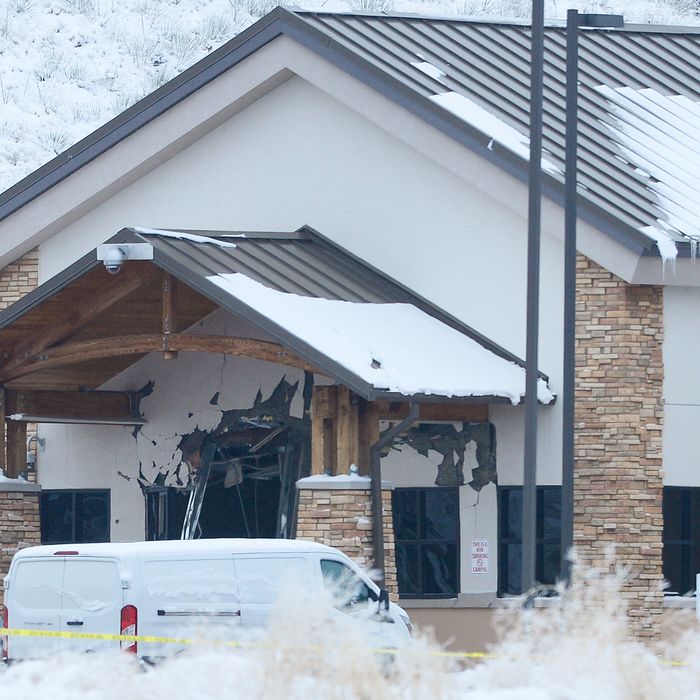 The front of the Planned Parenthood clinic at the center of Friday's shooting.
Photo: Brent Lewis/The Denver Post via Getty Images
The Latest
• Three people were killed, including a veteran police officer, and 12 people were injured when a gunman opened fire with an AK-47–style assault rifle at a Planned Parenthood clinic and shopping center parking lot in Colorado Springs. 
• Evidence regarding the shooter's motives was revealed Saturday night indicating he attacked the Planned Parenthood for political reasons, and reportedly said "no more baby parts" when questioned following his arrest.
• New details continue to emerge about the suspect, Robert L. Dear, including possible mental health issues and previous allegations of animal cruelty and domestic abuse. Former neighbors describe him as an aggressive, misanthropic loner who often seemed delusional.
• All 15 Planned Parenthood staff members survived the attack and the organization has vowed to reopen the clinic as soon as possible. Meanwhile, anti-abortion activists are distancing themselves from the shooter and his tactics.
• President Obama decried the shooting as yet another example of unacceptable gun violence in America, insisting, "This is not normal. We can't let it become normal."
Overview
Three people, including a police officer, are dead and 12 have been reported injured after a shooting at a Planned Parenthood clinic in Colorado Springs on Friday. The attack began around 11:30 a.m. local time when a gunman, reportedly armed with an AK-47–style assault rifle, opened fire at or outside the clinic. Once police arrived, a standoff then continued until 4:52 p.m. when the suspect, 57-year-old Robert Lewis Dear, was arrested after surrendering to police. Reports on Saturday night indicated that Dear was politically motivated to attack the Planned Parenthood, but nothing has yet been confirmed by officials. He is also being described by former neighbors and acquaintances as a "loner" who may have had mental health problems, and he has a record of various run-ins with police.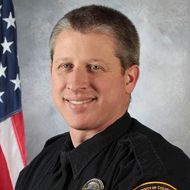 The Victims
Colorado Springs officials announced on Saturday night that a total of 12 people were shot during the attack, and of those, three people were killed. The police officer killed in the shooting has been identified as 44-year-old Garrett Swasey, a six-year veteran of the campus police force at the Colorado Springs branch of the University of Colorado. Swasey, who was married with two young children, was also an elder and co-pastor at a local church, and before becoming a cop had been a competitive figure skater. In a Facebook post on Saturday, his sister said, "My brother was a hero in every sense of the word. He showed the world what kind of man he was yesterday when he made the ultimate sacrifice. His family already knew what most of you are just finding out." An online memorial fund has been set up for his family here.
No details about the two civilians killed in the shooting have been released, and according to local media, they may not be publicly identified until Monday, which is also when they will receive their autopsies.
In addition to Swasey, five additional police officers were shot, and three more were injured, but not from gunshots. Four civilians were shot in addition to the two who were killed. All of those injured were hospitalized and are now either listed in good condition or have since been released.
Twenty-four people were evacuated unharmed from inside the Planned Parenthood, and all of the clinic's staff survived, but it's not yet known if any of the clinic's patients are among the dead and injured.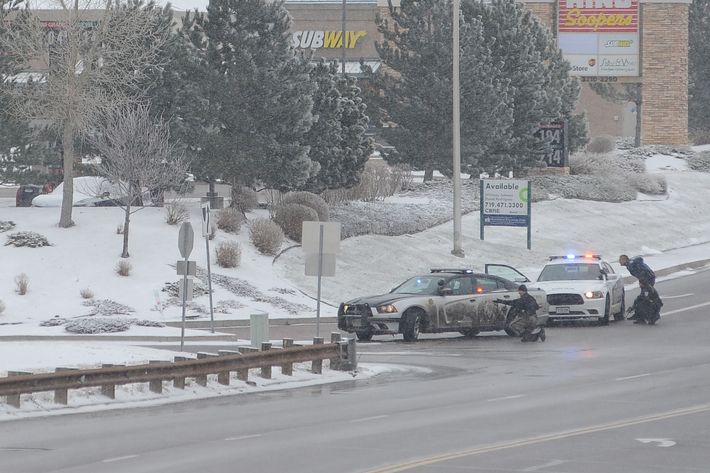 Colorado Springs officials cited police officers' quick work cornering the shooter, as well as assistance provided by Planned Parenthood's security staff, as having prevented a much worse outcome. Several vigils were planned for the victims in Colorado Springs on Saturday.
Some 300 people, including 150 inside a King Soopers supermarket, were forced to shelter in place during the shooting.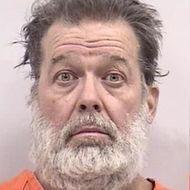 The Shooter
Information about Robert L. Dear has begun to emerge, including reports that seem to indicate the shooting was politically motivated. Nothing has been confirmed officially, but according to the Associated Press, Colorado Springs mayor John Suthers said on Saturday that while authorities were not willing to discuss motive, people could make "inferences from where [the shooting] took place." He also indicated that the shooter's mental health was in question.
On Saturday night, NBC News cited two unnamed law enforcement officials familiar with the investigation who reported that after Dear was arrested and taken in for questioning, he said "no more baby parts" in reference to Planned Parenthood. However, also according to NBC, "the sources stressed that Dear said many things to law enforcement and the extent to which the 'baby parts' remark played into any decision to target the Planned Parenthood office was not yet clear. He also mentioned President Barack Obama in statements." An unnamed law enforcement source who spoke with the Washington Post added that the attack was "definitely politically motivated," and in a statement also made on Saturday night, Planned Parenthood of the Rocky Mountains president Vicki Cowart said that "we are learning that eyewitnesses confirm that the [shooter] was motivated by opposition to safe and legal abortion."
So as of Saturday night, it seems that the shooting was at least partially politically motivated, and that targeting the Planned Parenthood clinic was likely intentional, though it also seems that Dear may suffer from mental health problems.
In other reports that emerged on Saturday, Dear was frequently described as a "loner" by those who ever encountered him, and the AP points out that until moving to Colorado, he had lived in a small North Carolina cabin without electricity or running water — one report called it a "moonshine shack." After reviewing public records, Buzzfeed News learned that Dear has had multiple run ins with the law while he was living in North and South Carolina, having been investigated for animal cruelty, domestic abuse, confrontations with neighbors, and, in one case, for being a peeping Tom. (Dear was never convicted of any crimes.) He apparently said that he was a self-employed art dealer when describing his profession to police.
His neighbors in North Carolina say they never heard him discuss abortion or religion, but many considered him strange and even delusional, while some also assumed he might be dangerous and kept their kids indoors when they saw him. Said one neighbor, "If you talked to him, nothing with him was very cognitive — topics all over the place." Another neighbor told the Washington Post, "You know how whenever someone goes crazy, the neighbors say he was so quiet and normal. That wasn't the case here. He was weird. Everyone kept an eye on him." Others told the Post that Dear seemed paranoid, telling people that he was a government agent and knew important secrets as a result. The shooter's next-door neighbor in South Carolina, John Hood, told NBC News that Dear gave him unsolicited advice to install a metal roof on his house so that the U.S. government couldn't spy on him. Many neighbors requested anonymity from media outlets on Saturday out of fear that Dear would retaliate against them somehow.
Dear currently lives in Hartsel, Colorado, about one hour from Colorado Springs. A police investigation is ongoing there, where Dear lived in a trailer on a small piece of land he had bought and moved to about a year ago. His computer and social media activity are also being examined, and an apparent girlfriend or ex-girlfriend in Colorado is being interviewed as well. People in Hartsel said Dear mostly kept to himself, as do many who choose to live in a town like Hartsel, and that most people in the area owned guns.
Ozy Licano, a shooting victim who spoke with CNN, said Dear was wearing hunting clothes and had a "cold, stone face" during the attack. The shooter is currently being held without bond, and will next appear in court on Monday.
Anti-abortion groups have already distanced themselves from Dear, and according to the Post, many activists from the Colorado Springs area have insisted they don't know him.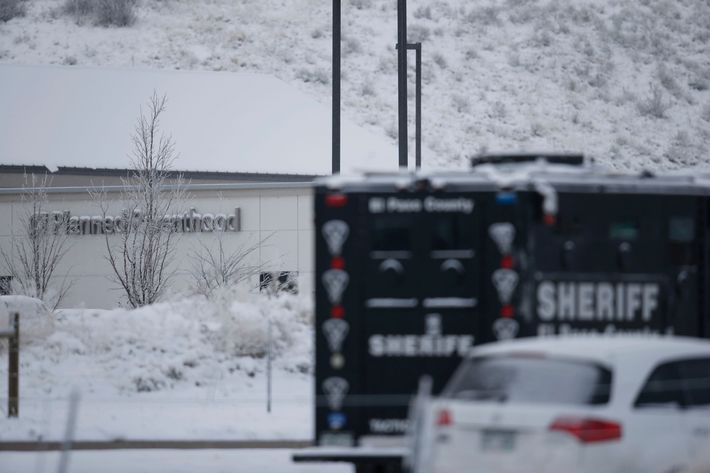 The Likely Target
The Colorado Springs Planned Parenthood is located in a shopping center on the city's Centennial Boulevard. A supermarket, rehabilitation center, and other stores within the shopping center were on lockdown during the standoff, with around 300 terrified occupants sheltering in place for hours until the area was deemed safe by authorities. Law enforcement officials have not confirmed that Planned Parenthood was the specific target of the shooting — which seems to have begun in the parking lot, then moved into the clinic — but if reports regarding Dear's statements following his surrender are accurate, his targeting of Planned Parenthood was indeed intentional. Twenty-four people were evacuated unharmed from the clinic, and all 15 Planned Parenthood staff members survived, though it's not yet clear whether any patients were among the victims. Like many Planned Parenthood locations, the clinic was equipped with safe rooms for precisely this kind of situation, and the clinic's security staff were able to assist police throughout the standoff.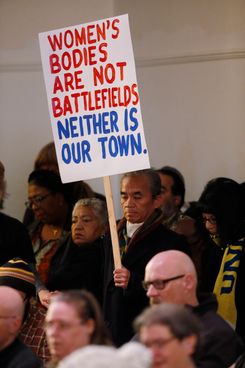 Back in August, 300 protesters gathered at the shopping center to to express their outrage at Planned Parenthood, in the wake of videos purporting to show the organization profited from the sale of fetal tissue. Those videos were later discredited. Dear, the shooter, reportedly mentioned "no more baby parts" to law enforcement personnel following his arrest, which would seem to indicate a reference to the videos.
While originally acknowledging that the Planned Parenthood clinic may not have been the focus of the attack, Planned Parenthood of the Rocky Mountains president Vicki Cowart nonetheless issued a statement on Friday addressing the shooting, insisting that, "We share the concerns of many Americans that extremists are creating a poisonous environment that feeds domestic terrorism in this country. We will never back away from providing care in a safe, supportive environment that millions of people rely on and trust." Cowart told the New York Times that the shooter apparently "broke his way in" to the clinic, but knew little else about how the attack unfolded, and added that no specific threats had been made against the location. Speaking at a vigil on Saturday, Cowart vowed to reopen the clinic as soon as possible, and then later indicated that according to witnesses, the clinic was indeed the target, and opposition to abortion was a motivation for the attack.
On Friday in New York, police response vehicles were deployed to all Planned Parenthood locations as a precaution, though there have been no specific threats against them either.
Twenty-year-old Sydney Downey, an employee at a beauty store near the Planned Parenthood, told the Washington Post that she first heard gunshots at 11:45 a.m. local time.
"A lot of gunshots," Downey said, "like too many to even count."
Joan Motolinia told the Associated Press that his sister, Jennifer, called him from the clinic. The mother of three was hiding behind a table and Motolinia said he heard a lot of gunshots in the background of the phone call. "She was telling me to take care of her babies because she could get killed," Motolinia said.
After being confronted by police, the gunman holed himself up inside the Planned Parenthood clinic, exchanging bouts of gunfire with officers during a prolonged stalemate. Eventually, police used a "Bearcat" armored assault vehicle to breach the Planned Parenthood building and evacuate 24 people. Later, officers were able to contact Dear and convince him to surrender, which he did about five hours after the attack began.
Obama Responds
President Obama addressed the attack on Saturday morning, decrying yet another American shooting:
This is not normal. We can't let it become normal. If we truly care about this — if we 're going to offer up our thoughts and prayers again, for God knows how many times, with a truly clean conscience — then we have to do something about the easy accessibility of weapons of war on our streets to people who have no business wielding them. Period. Enough is enough.

May God bless Officer Garrett Swasey and the Americans he tried to save — and may He grant the rest of us the courage to do the same thing.
This post has been continuously updated throughout to reflect new information as it has become available.