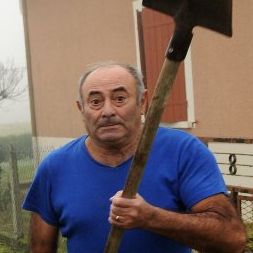 Anti-bird-poaching activists in France were greeted on Monday by a man, sans pants, attacking them with a shovel. He is now une grande meme.
According to BuzzFeed, the activists and the journalists accompanying them got into an argument with the man, who embodies the French values of resistance and pantslessness. The result was this meme-ready photo.
The pantsless shovel man has dug his way into the hearts and minds of the people, who have since taken this photo and remixed it.