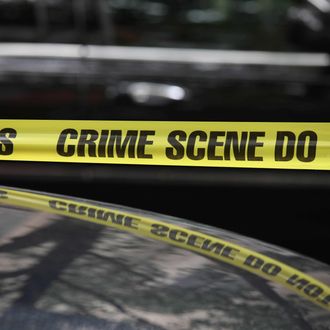 Photo: Rob Kim/Getty Images
A few months after a 30-year-old woman leaped from the roof of a Flatiron bar, her older sister has been found dead, also of an apparent suicide. Sara Mayer, 31, was discovered hanging on the stairs of her parents' home Sunday afternoon in Borough Park, Brooklyn, police said. A note by Sara, addressed to her parents, was also allegedly uncovered.
Sara Mayer reportedly suffered from mental illness, including severe depression, and was supposed to check into a group home this week, reports the Daily News. The Post says Sara had also just left the care of a psychiatric hospital in Staten Island last week. 
Sara was the older sibling of Faigy Mayer, a tech developer who'd left the ultra-orthodox Jewish community where she'd grown up. Faigy killed herself this summer by jumping from the outdoor seating area — nearly 20 stories — at 230 Fifth Avenue in Manhattan while people were partying. At the time, friends had said Faigy, who'd been open about her personal and family struggles after breaking with the Hasidic community, dealt with depression.
Few other details were available about Sara's suicide. "It's very unfortunate for a family to lose two daughters this way," a police source told the Post. "This whole situation is extremely upsetting."