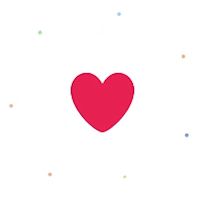 When Twitter announced last week that it would changes its "favorites" function to "likes," and change the corresponding icon from a star to a heart, the service's power users were alarmed.
At a tech conference in San Francisco today, however, Twitter executive Kevin Weil revealed that the shift seems to be working. With the easier-to-grasp concept of likes, Twitter has seen a 6 percent increase in activity "in just the first week." Weil added, "The heart is a universal symbol. It's a much more inclusive symbol."
The uptick is good news for investors. At the end of last month, Twitter's shares fell 12 percent on the news of lower-than-expected guidance for the next quarter.