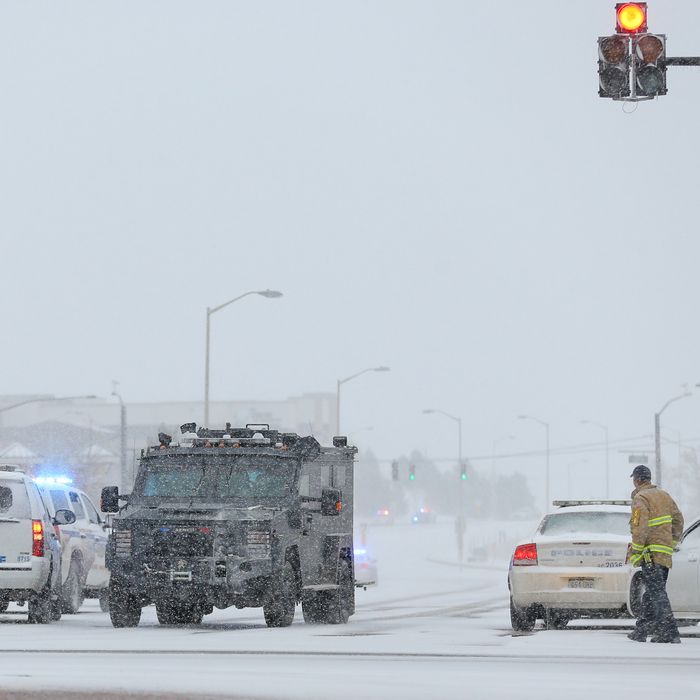 Photo: Justin Edmonds/2015 Getty Images
The two civilians Robert Lewis Dear fatally shot at the Colorado Springs Planned Parenthood on Friday have been identified: 36-year-old Jennifer Markovsky and 29-year-old Ke'Arre Stewart. As was reported on Saturday, 44-year-old police officer Garrett Swasey was also killed in the attack.
Markovsky was the stay-at-home mother of a young boy and girl. Her father, John Ah-King, told the Denver Post that she was at Planned Parenthood to support a friend. "She was the most lovable person. So kind-hearted, just always there when I needed her," he said from Hawaii, where Markovsky grew up. Markovsky's sister-in-law, Julia Miller, told the Post that Markovsky and her husband, Paul, moved to Colorado about ten years ago. The two met when Paul, a member of the military, was stationed in Hawaii.
Stewart was an Iraq War veteran and the father of two girls. Stewart was accompanying Kentanya Craion, who identified herself as his girlfriend, to Planned Parenthood when he was shot. His sister, Temprest Llyod, told KKTV that her brother "was outside Planned Parenthood making a phone call because he didn't have service in the building. He was shot by the gunman, ran inside and was the person who told everyone to get down, get into rooms and called 911." A friend, Eric Cross Sr., told the Post that Stewart, a Texas native, "moved to Colorado because he was stationed there, but he stayed because he loved it." Another friend, Amburh Butler, said Stewart was "a stand-up guy … If you were hungry, he fed you. If you were cold and needed a ride, he was just there. He was a good friend and an amazing listener."
A fund to pay for his funeral expenses has been set up here.