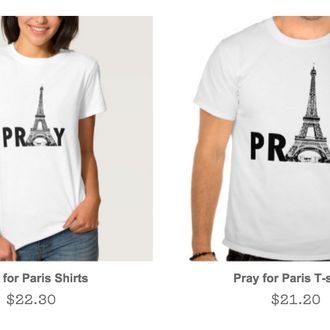 There's a whole category of website dedicated to user-designed, made-to-order products available to the public — think Zazzle or CafePress. They're great for one-off custom tees or would-be clothiers with a good and simple design idea. They're also great for people looking to make a quick buck off a tragedy, like Friday's attacks in Paris.
A quick search for "Paris" on Zazzle reveals hundreds of product listings on the site, all of which are sold at full price and very few of which — if any — direct their profits toward charities or non-profits. They're quick ploys to grab cash from people looking to do something, anything to show solidarity with the victims of the attacks. Many of those listings are now dead links, however. The company told Vice, "Following negative comments we received on the products conceived by the Zazzle community, we decided to withdraw the products linked to the tragedy." They could remain in the system for another 48 hours, however. This was also the company's second reaction; they initially allowed the sale of such items because "the drawings follow our guidelines."
You can get Pray-for-Paris-themed shirts, sweatshirts, coffee mugs, and iPhone holders.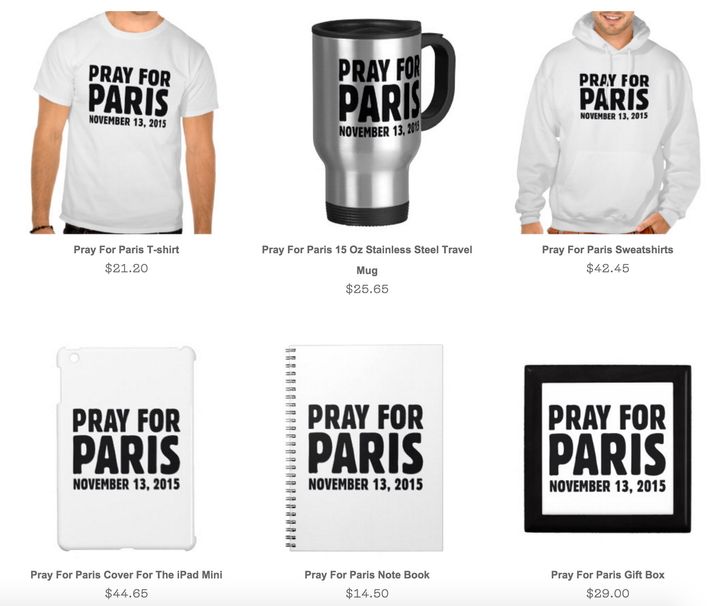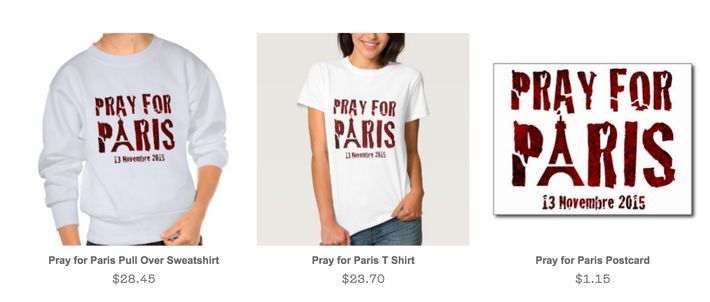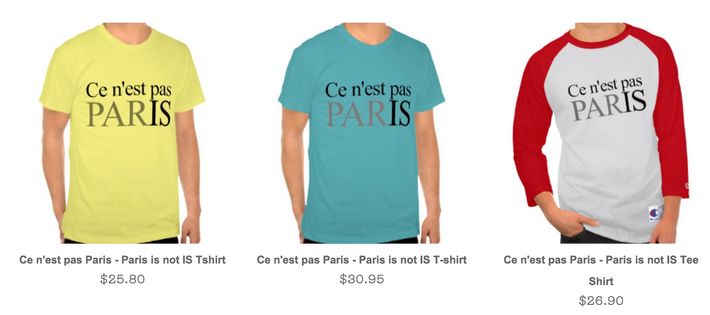 Some of the designs were really going for it.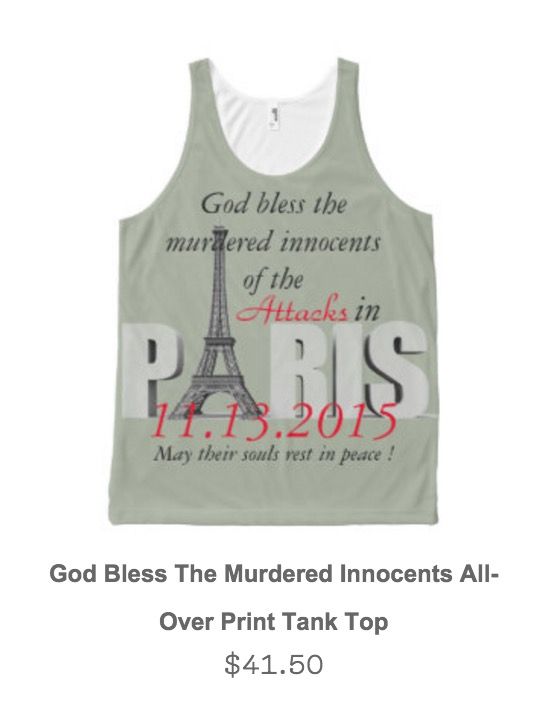 Zazzle competitor Redbubble still has many Pray for Paris items on sale, including this one for people who want to show support for the French city, but also want to let people know that they like AC/DC.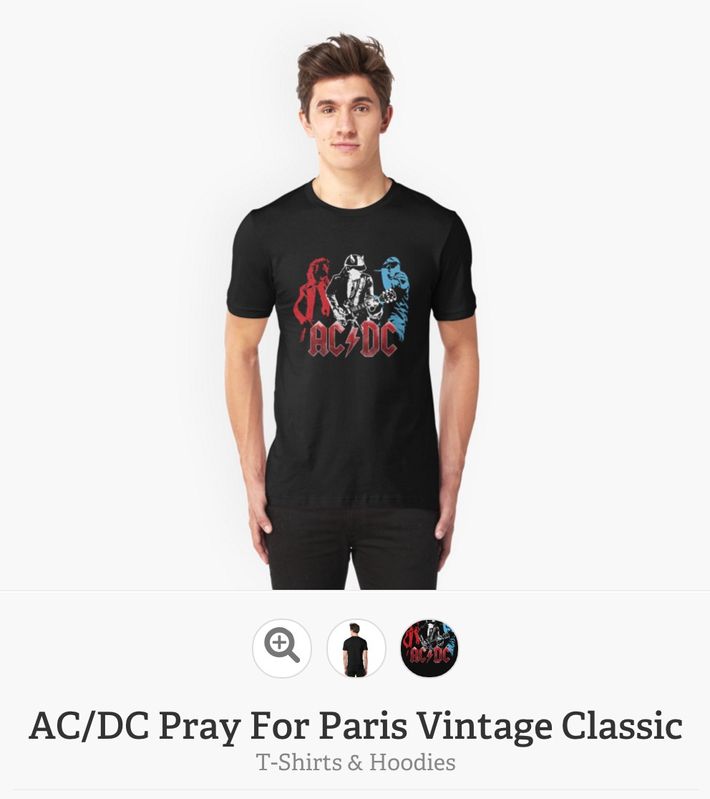 Some merchandisers were in such a rush to capitalize on the deaths of more than 100 people that they forgot to spell-check.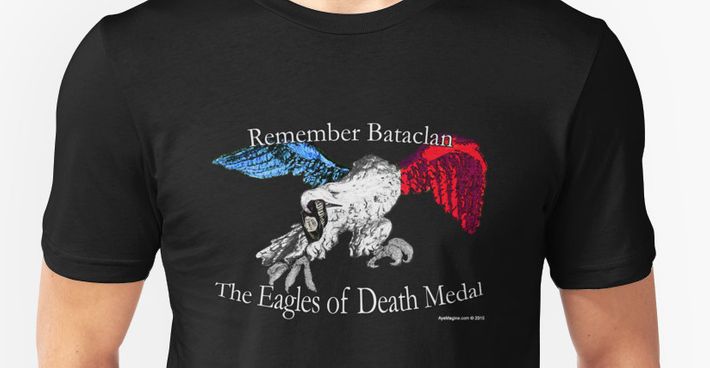 Others barely tried to hide the fact that they were recycling Charlie Hebdo merchandise from this past January.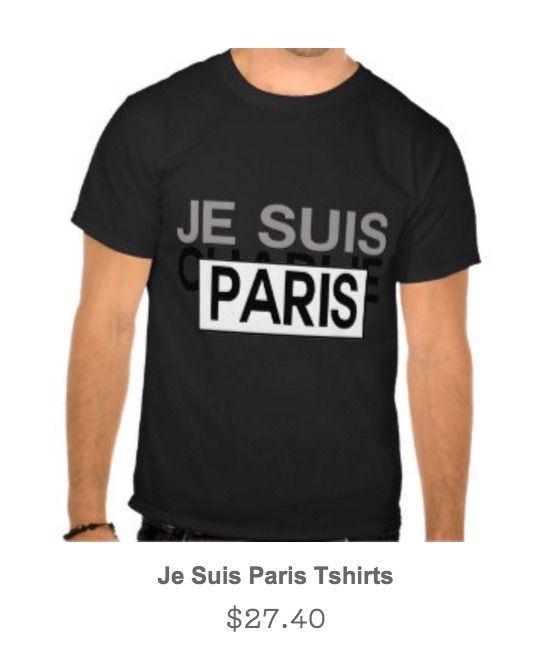 Other merchandisers are being more vigilant about their marketplaces. Amazon's French arm told Vice that they were delisting products seeking to capitalize on the attacks. On Monday, eBay announced that 5 percent of revenue earned from European markets would be donated to the victims.
Update: Zazzle sent along the following statement, reiterating that items related to the Paris attack have been or are in the process of being removed.
Zazzle is listening to the feedback we received about the products designed by the Zazzle community related to the Paris tragedy. We have decided to remove these products. Zazzle is an open marketplace where user-generated content can be used to create a wide variety of products and apparel. We will not allow any products for sale with designs related to this tragedy. Like many people across the globe, we offer our hearts to the people of France during this difficult time.