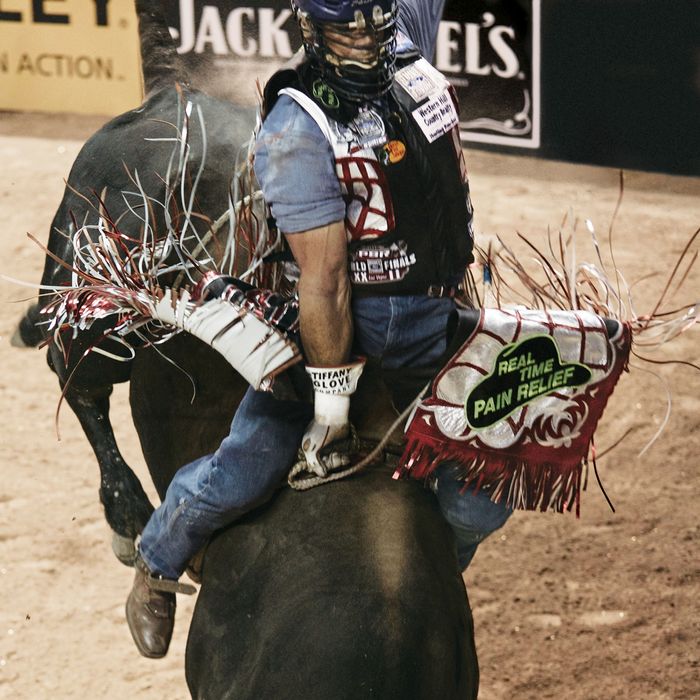 The Professional Bull Riding circuit comes to the Garden on January 15.
Photo: Cass Bird
Is there any sport that provides more of a fish-out-of-water moment than the Professional Bull Riders' annual stint at Madison Square Garden? Suddenly, the far West lands in the West Thirties, as lean men in cowboy hats can be spotted ambling through the crowds around Penn Station. Which is not to say these are not elite athletes: It takes serious strength, not to mention fortitude, to stay on top of a bucking bull for the required eight seconds. We asked 13 PBR stars to speak about their impressions of New York, and about these candid moments and portraits made by the photographer Cass Bird. They'll be striding into MSG on January 15.
*A version of this article appears in the December 28, 2015 issue of New York Magazine.