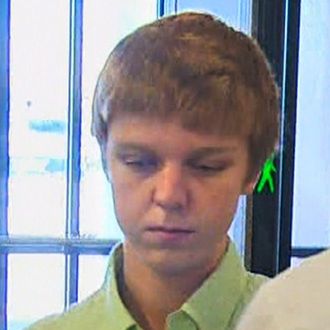 Ethan Couch, the 18-year-old whose infamous "affluenza" defense won him a severely reduced sentence after he killed four people while drunk driving, has turned up in Mexico along with his mother, Tonya Couch. The teen was serving ten years probation for intoxication manslaughter, but the pair disappeared earlier this month after video surfaced that purported to show him playing beer pong. Tonya Couch was listed as a missing person and Tarrant County, Texas, officials issued a warrant for Ethan's arrest for allegedly violating probation.
On Monday, Ethan Couch was taken into custody near the boardwalk in the beach resort town of Puerto Vallarta, and he's expected to be handed over to the U.S. Marshals Service. The Couches' home had been cleared out and their passports were missing, leading authorities to speculate that they had fled the country.
According to CNN, the fact that Couch kept his cell phone may have helped the authorities catch him. 
While the state wanted to put Couch behind bars for 20 years, he was sentenced to mandatory rehab and ten years probation after a psychologist testified that his wealthy parents were partly to blame for the 2013 DWI because they gave him everything he wanted and never set limits. While District Attorney Sharen Wilson said the video didn't prove that Couch violated his probation, fleeing the country and skipping meetings with his probation officer should do it.
Couch's booking photo in Mexico shows that he tried to evade authorities by dyeing his blond hair brown. It obviously didn't work. 
Once the pair return to Texas, Ethan will face a juvenile judge, and his mother will be arrested for helping him evade apprehension. If tried in the juvenile system, Couch would only be in jail for a maximum of four months. The county DA is trying to move him over to adult court, where he could face a far steeper punishment. 
A sheriff said at a news conference on Tuesday that Couch and his mother threw a going-away party before absconding to Mexico.