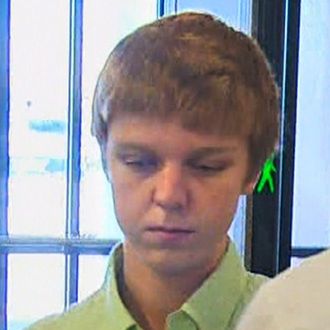 Ethan Couch, the wealthy teen whose "affluenza" defense infamously got him off with probation and rehab after he drove drunk and caused four deaths, is currently under investigation for an alleged probation violation. An anonymous tipster on Twitter posted a video that appears to show Couch playing beer pong, which would fly in the face of a court order that banned him from drinking, driving, or using drugs.
"[Y]a boy ethan couch violating probation. i got more if u want," wrote the Twitter informant Wednesday afternoon in a tweet to the city of Burleson, Texas, and the Tarrant County, Texas, district attorney's office.

The attached video, six seconds long, shows a beer-pong player diving onto the table and knocking it down, beer cups and all, while someone who looks like Couch watches and claps. That was enough to start an investigation, the district attorney's office confirmed to the Dallas Morning News.
Couch, currently 18 years old, was sentenced in 2013 to ten years of probation. A year later, he was sent to a "lockdown" residential rehab facility. If he's found to have violated his probation terms, the Morning News reports, he could face ten years in prison.
Couch's blood alcohol level was .24 when he crashed his truck into four people who had stopped to help with a broken SUV on a June night in 2013. All four died, and two people riding in the bed of Couch's truck were seriously injured.
He faced a maximum sentence of 20 years, but Couch's defense team argued he suffered from "affluenza," a condition caused by growing up in a rich family that didn't set appropriate boundaries on his behavior.