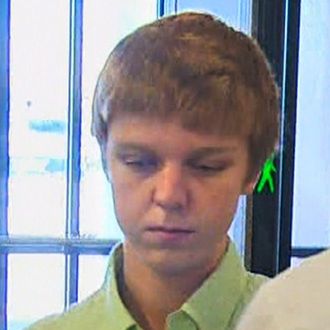 Ethan Couch, affluenza sufferer
County police near Fort Worth, Texas, are working with U.S. Marshals and the FBI to track down Ethan Couch, the teenager whose infamous "affluenza" defense won him a reduced sentence of ten years' probation after he killed four people while drunk driving in 2013.
A "directive to apprehend," — the juvenile-justice equivalent of an arrest warrant — was issued for Couch on Tuesday after his probation officer was unable to reach him for several days, the Dallas Morning News reported.
Now, the paper reports, officials say they have also been unable to track down Couch's mother and fear that he may have fled the country.
Couch's disappearance may have something to do with a video posted to Twitter earlier this month that purports to show him playing beer pong:
Authorities are also investigating whether the man in the video is indeed Couch. Under the terms of his probation, he is not allowed to drink alcohol.
If apprehended, the teen could face a ten-year jail sentence for violating his probation. His case remains in juvenile court, but prosecutors have moved to have it transferred to the adult court system when he turns 19 in April.
On the night of June 15, 2013, Couch was driving his pickup truck with seven people piled into the back, when he swerved off the road, killing the driver of a broken-down SUV and three others who had stopped to assist her. Two of his passengers were thrown from the vehicle and severely injured. The then-16-year-old had a blood-alcohol content of 0.24, three times the legal limit for an adult, and was driving 70 mph in a 40-mph zone.
His defense made headlines when a psychologist testified that Couch suffered from "affluenza"— a condition resulting from having too much money and a dysfunctional relationship with his parents. This debilitating fictional illness left the defendant unable to feel responsibility for his actions.
At his trial in February 2014, prosecutors had sought to put him behind bars for 20 years, but State District Judge Jean Boyd deemed mandatory rehab and ten years' probation more appropriate, in light of the teen's ailment.
Boyd neglected to run for re-election that year, for some reason.