For the past couple of weeks, the Greater Manchester Police, Wigan East division has been trying to track down 18-year-old wanted person Caylan Clossick. They put out a bulletin on Facebook seeking information about his whereabouts, and followers were more than eager to contribute. Not tips, though: jokes and memes about Clossick's prominent ears.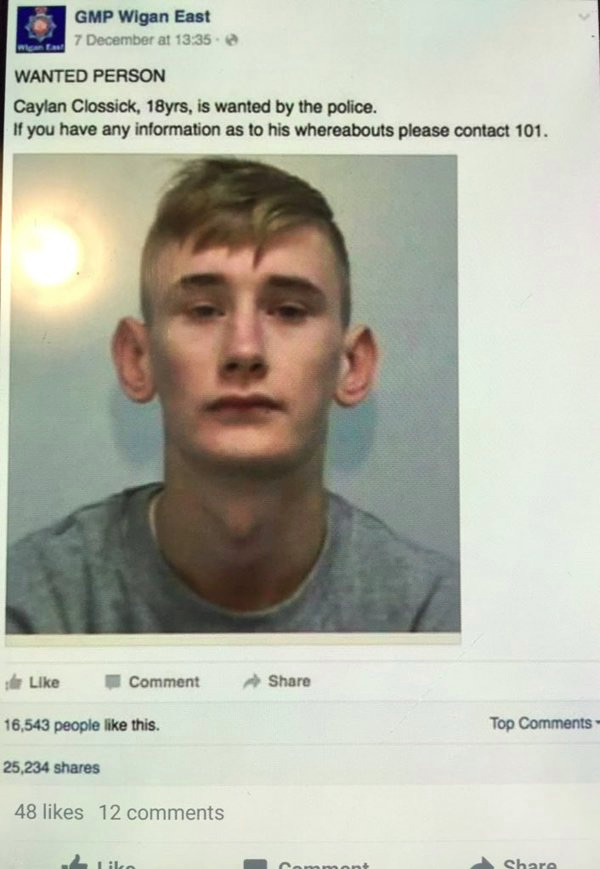 Our boy Caylan, wanted for unspecified reasons, has a pair of conspicuously protruding heary-holes, and a haircut that does nothing to cover them up. The people of Greater Manchester will not soon let him forget it.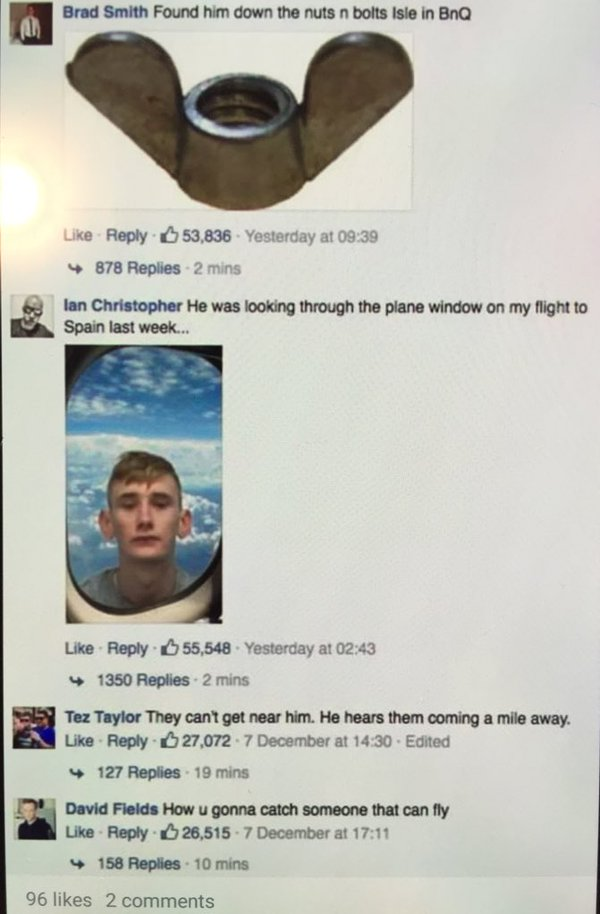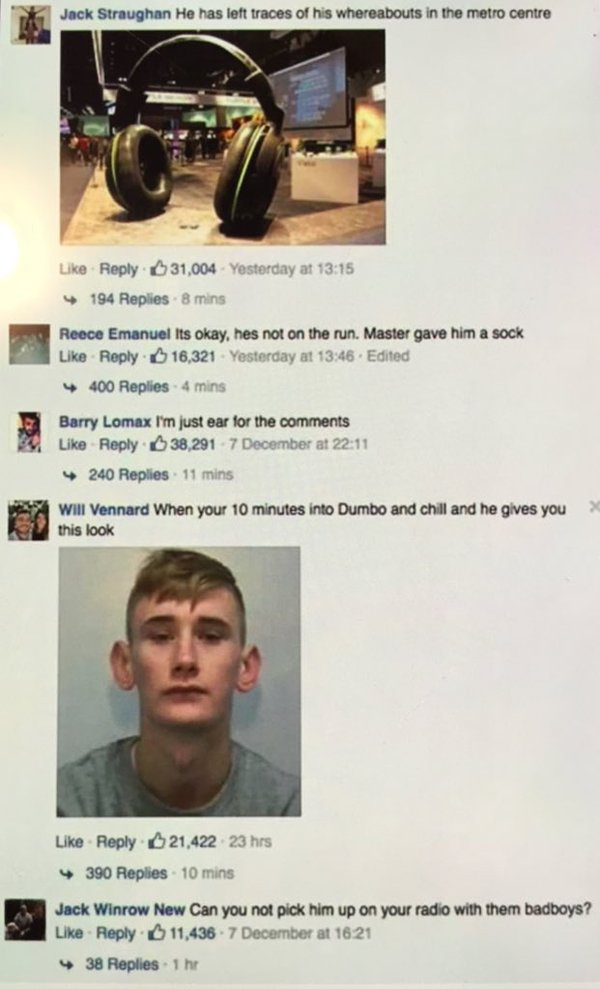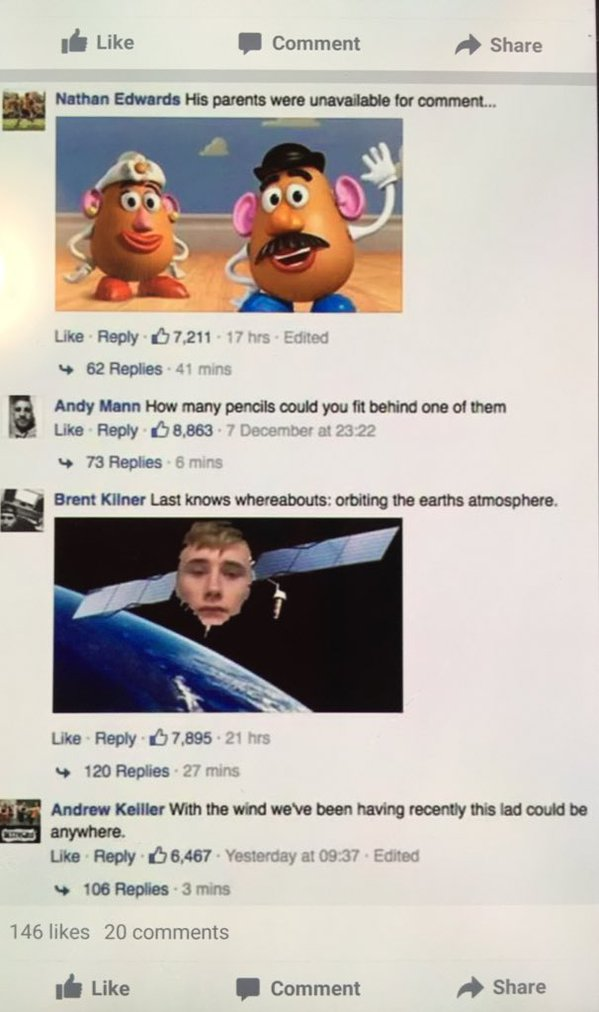 They compared him to Mr. Potato Head, a satellite, and a wingnut. They said he was impossible to catch because he could probably fly with those things, and he'd hear you coming a mile away. And they speculated that, ten minutes into Dumbo and chill, he'd give you the face in his mugshot.
A brutal roasting, to be sure, and it didn't stop after the police department's original bulletin. During the following weeks, local wiseacres kept the joke alive in the comments of several unrelated posts on the page: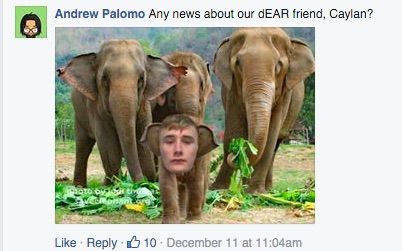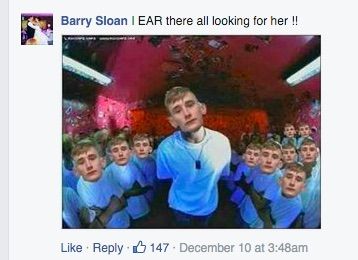 Finally, on Monday evening, the brave men and women of GMP Wigan East were able to make this announcement: "Caylan Clossick has just been arrested in Hindley."
"EARS to you Merry Christmas, everybody's having fun!" someone immediately replied.
Surely it's moments like these that remind you why you joined the constabulary in the first place.