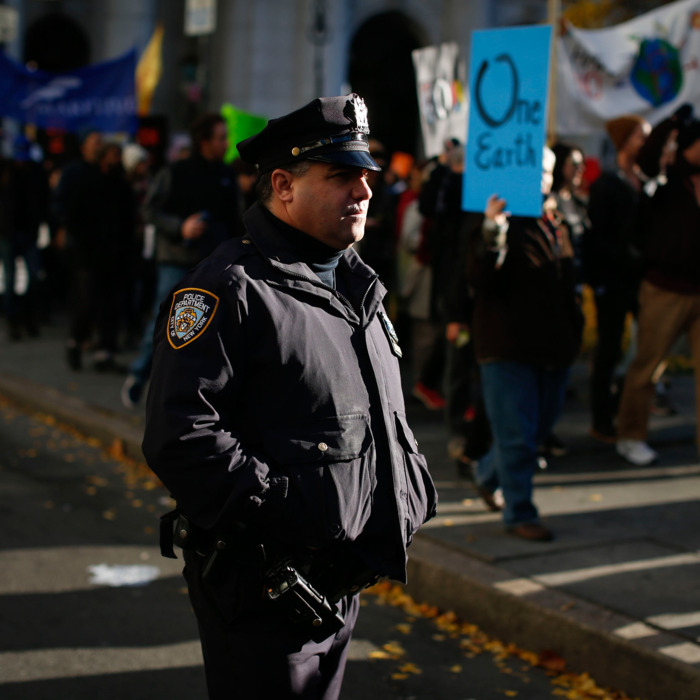 A NYPD officer stands guard as people take part in a global climate march on November 29.
Photo: Kena Betancur/Getty Images
THE FEED
The governor, who instituted strict lockdown measures at the beginning of the pandemic, is 73
JUST IN: Ohio
@GovMikeDeWine
tests positive for
#Covid19
ahead of President Trump's arrival in Cleveland. His office says he "has no symptoms at the present time." He will quarantine at his Cedarville, Ohio home for the next 14 days.
—
@edokeefe
This is what America needs right now
NOAA now forecasts a rare and "extremely active" hurricane season.

The agency predicts 19-25 named storms (winds of 39 mph +), 7-11 of those will be hurricanes (winds of 74 mph +) and 3 -6 of those are forecast to be major hurricanes (winds of 111 mph +)
—
@KristenhCNN
supreme court
Pence Goes After John Roberts As 'Disappointment to Conservatives'
lebanon
Hundreds of Thousands Displaced by Beirut Explosion
Yet another grim number, five months in
BREAKING: 1.2 million filed NEW unemployment claims last week, a decline of 249,000 from the prior week.

It's the lowest level since the crisis started but the 20th week of over a million jobless claims.

Bottom line: A lot of layoffs are becoming permanent at this point.
—
@byHeatherLong
health
COVID-19 Is Horrible — So Is Worrying You Might Have Infected Someone Else
president trump
Deutsche Bank Reportedly Gave Trump's Financial Records to Manhattan DA Cy Vance
coronavirus
NYC Sets Up COVID Checkpoints to Enforce Quarantine for Visitors From 34 States
vision 2020
The Disappearing National Political Convention
That stimulus bill still isn't happening yet
Meadows: "There's no agreement. We're done for the day."
—
@ChadPergram
vision 2020
Would Biden Contest a Trump Electoral College Win?
protests
Portland's Bigger Policing Problem Was Always Local
2020 census
Congressional Democrats Need to Stop the Census Power Grab
The country is in a healthy place
The Democratic convention gets ever less convention-like
WASHINGTON (AP) — AP source: Biden will not travel to Milwaukee to accept Democratic presidential nomination.
—
@NickRiccardi
2020 elections
Another Deep-Red State Votes to Expand Medicaid
Trump clings to a lead in a state he absolutely needs to win
A member of "the squad" easily wins her primary
Freshmen Democratic Rep. Rashida Tlaib of Michigan has prevailed against a Democratic primary challenge from Detroit City Council President Brenda Jones, CNN projects
—
@mkraju
Trump's entire presidency raises major ethics questions
Trump confirming the White House is on the short list for his convention speech, because it's inexpensive and easy operationally, plus a beautiful setting. Raises major ethics questions, however
—
@ChrisJansing
As opposed to Trump's calm, soothing presence
Trump on Obama's speech at John Lewis's funeral: "I thought it was a terrible speech. It was an angry speech. It shows there is an anger there that people don't see. He lost control."
—
@ddale8
vision 2020
How Much Ground Does Trump Need to Make Up to Have a Good Chance of Reelection?
100-person poll
100 New Yorkers on the New Rules of Outdoor Drinking
coronavirus stimulus
At-Risk Republicans Ask McConnell to Get Stimulus Deal or Suspend Senate Recess
There are now just 12 remaining states that have not passed Medicaid expansion
I've seen enough: Missouri voters narrowly pass constitutional Amendment 2 to expand Medicaid.
—
@Redistrict
2020 elections
Kris Kobach Loses Kansas Senate Primary
extreme weather
Isaias Wreaks Havoc on Northeast, Leaving Millions Without Power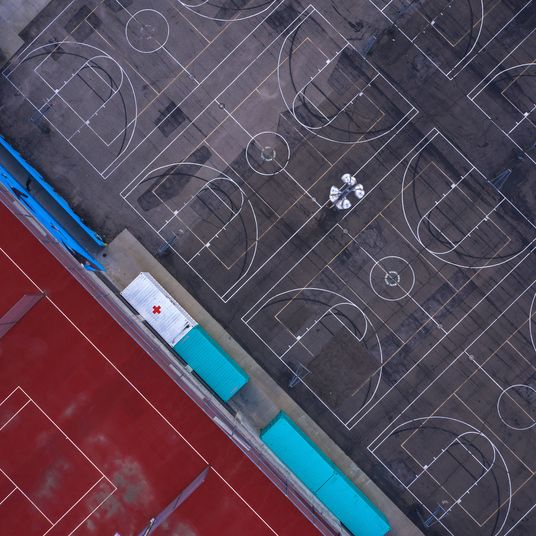 education
The Major School Districts That Will Remain Online-Only This Fall
the top line
Why Disney's Plan to Release Mulan Online for $30 Pleases Wall Street
labor
Teachers Aren't Sacrificial Lambs. No Essential Worker Is.