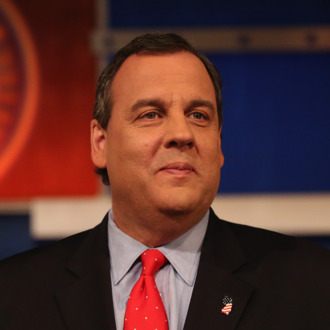 Photo: Scott Olson/Getty Images
CNN has finalized the lineup for Tuesday's GOP presidential debate in Las Vegas, and they have returned New Jersey governor Chris Christie to the prime-time event. Christie had failed to qualify for the previous debate, but has been rising in recent polls, particularly in New Hampshire, where he is now in second place behind Donald Trump.
Surprisingly, Rand Paul will remain among the nine candidates appearing on the main stage, despite the fact that he has been regularly polling below 4 percent in Iowa and thus would seem to have missed CNN's threshold for inclusion. The long-stuggling candidate apparently avoided banishment to the undercard on account of one Fox News poll, released Sunday, which measured his support in Iowa at 5%. 
Here's Tuesday's prime-time line up and layout: