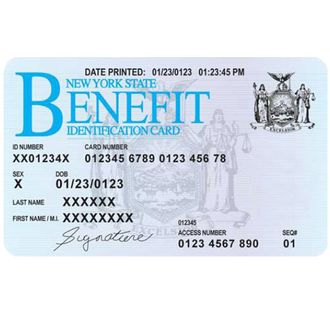 Two city workers responsible for the distribution of public-assistance funds were charged for running a variety of elaborate schemes, like purchasing more than $100,000-worth of Red Bull with food stamps. The fraud diverted $2.1 million of city funds into their own back pockets. 
Between 2008 and 2011, Cherisse Watson-Jackson, a supervisor for the city's Human Resources Administration, and Petronila Peralta, a worker in the same agency, exploited the city's food-assistance and rent-security programs by recruiting street-level assistants to receive city-issued payments. The pair would receive a portion of these funds, which Watson-Jackson had authority to issue. One scheme that best encapsulates how the fraud took place involves the bulk purchase of energy drinks. According to investigators, an accomplice to the pair bought $120,000-worth of Red Bull with food stamps at numerous BJ's Wholesale Clubs across the city. The drinks were then resold to bodegas and corner stores for cash. 
Alongside the food-assistance scheme, Watson-Jackson posed as a landlord with "tenants" in order to receive city assistance intended to prevent evictions. 
All told, Watson-Jackson, who faces charges for aggravated identity theft, wire fraud, and conspiracy to commit mail fraud, walked off with $1.5 million of city money. Authorities claim she was the ringleader of the operation. Peralta, who netted $600,000 in the scheme, has been charged with aggravated identity theft and conspiracy to commit wire fraud. Both were released on bail.