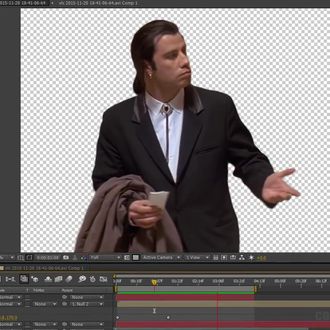 When we last heard from John Travolta, he was screwing up Idina Menzel's name. Now, the star of Grease and captive of Scientology is back, in a Reddit meme that is … confusing.
Literally confusing. The subreddit Confused John Travolta, which launched just over a month ago, collects a myriad of edits featuring Travolta's Pulp Fiction character Vincent Vega stumbling around, looking for an intercom. It's very relatable, as is the best viral content. "I've been confused! That's me!" is what you're saying to yourself right now probably.
Here's the original.
The spread can be traced to this popular post from a month ago.
And now the remixes. Some are pretty straightforward.
Others are a little more subtle.
There's also a Facebook page:
I've actually never seen Pulp Fiction so I don't entirely understand why it's so funny. Here's what that feels like: