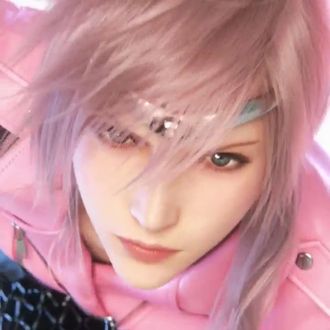 French fashion house Louis Vuitton announced a new partnership this week with Square Enix, makers of the Final Fantasy series of role-playing video games, which also finally announced a high-definition remake of Final Fantasy VII earlier this year. No, not Chocobo-skin handbags.
Creative director Nicolas Ghesquière has revealed that Lightning, star of the role-playing video game Final Fantasy XIII, will be the face of the label's spring-summer 2016 campaign. Controversially, Ghesquière  did not say when the remake of Final Fantasy VII would be released — even though the fans have been asking for it for nearly a decade — and did not address concerns about the remake's episodic structure.
All in all, this a win for anime, though. The partnership is just one more piece of evidence proving that anime is real, Mom, and that gaijin should stop making fun of it.