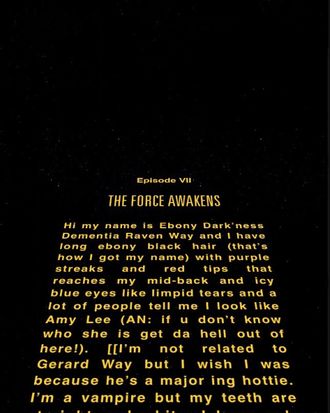 In retrospect, we should have expected this. The iconic opening crawl of Star Wars is so well-known, and so easily manipulable, that it was inevitable that people would find a way to riff on it.
A long time ago, in a galaxy far, far away …
STAR WARS
[cue John Williams score]
You're getting excited just thinking about it.
And then …
Lucasfilm itself made it extremely easy by supplying its own Star Wars Crawl Creator. And so the web got to work, forging new memes from the rough, unrefined cyberore.