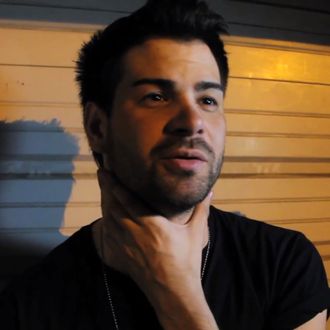 Yesterday, Hunter Moore, the founder of notorious revenge-porn website Is Anyone Up was sentenced to two years in federal prison. Is Anyone Up featured nude photos used without their subjects' consent and were often accompanied with personally identifiable information such as names and addresses.
Many of the site's photos were submitted by vengeful ex's looking to embarrass their former partners, but last February, Moore also pleaded guilty to "unauthorized access to a computer, aiding and abetting unauthorized access of a computer, and identity theft." He used that access to steal nude photos to post on his site.
Moore's website, and the numerous copycats that it spawned, has spurred legislatures to take action. Before three years ago, according to the Huffington Post, "only three states in the U.S. criminalized the unauthorized distribution of private sexual images." That number now stands at 26.
Ironically, the sentencing documents pertaining to Moore's case were sealed, in order to protect his privacy.