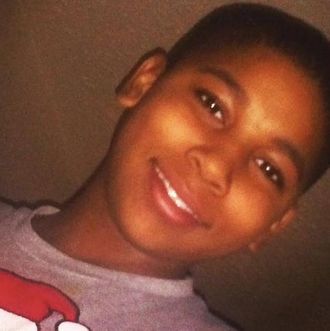 A grand jury decided not to bring criminal charges against police officers in Cleveland, Ohio, for the death of Tamir Rice. The 12-year-old, who was playing with a pellet gun at a recreation center near his house, was shot by a police officer last year. 
Cuyahoga County prosecutor Timothy McGinty said that the officer's response to the boy was "reasonable" and that the shooting had been "a perfect storm of human error." He also said, "If we put ourselves in the victim's shoes, as prosecutors and detectives try to do, it is likely that Tamir, whose size made him look much older and who had been warned that his pellet gun might get him into trouble that day, either intended to hand it over to the officers or show them that it wasn't a real gun." The officer who shot Rice, along with the officer accompanying him on the call, treated the situation as one involving an active shooter. The person who reported Rice said it looked like a kid playing with a toy, but the officers were not given this information.
McGinty added at a press conference that Rice's mother had been notified of the decision. "She was broken up and it's very hard."
The Rice family's lawyer later released her own statement. "It has been clear for months now that Cuyahoga County Prosecutor Timothy McGinty was abusing and manipulating the grand jury process to orchestrate a vote against indictment. … The Rice family is grateful for all the community support they have received and urges people who want to express their disappointment with how Prosecutor McGinty has handled this process to do so peacefully and democratically."
Governor and presidential candidate John Kasich also released a statement after the news broke. He said he understands "how this decision will leave many people asking themselves if justice was served. We all lose, however, if we give in to anger and frustration and let it divide us."
Rice was shot two days before a grand jury decided not to indict the police officer who killed Michael Brown in Ferguson, Missouri, the New York Times notes.
In May, the Cleveland police reached a settlement with the Justice Department, which called for the police to enact some reforms to counter the department's reputation of using excessive force. Later on Monday afternoon, the office of the U.S. Attorney in northern Ohio said that the federal government plans on continuing a civil-rights investigation into the case, according to the AP.
Supporters of the Rice family later began to gather at the recreation center where Tamir was shot, and barricades were being erected outside the courthouse where protesters were also beginning to appear.