On social media, citizens are hotly debating an important and controversial photograph in which a man, or a woman, appears to be pantsless at some sort of reception desk. The context is unclear.
The Facebook page Passenger Shaming posted the image yesterday but did not offer up any further details. The New York Post says the image is "[dividing] the Internet," but anecdotally, I have only seen this image on the website of the New York Post.
My personal thoughts? I don't think this person is wearing pants. I mean, possibly they are wearing beige pants, but that is a very fleshy hue. To my untrained eye at least.
Let's zoom in.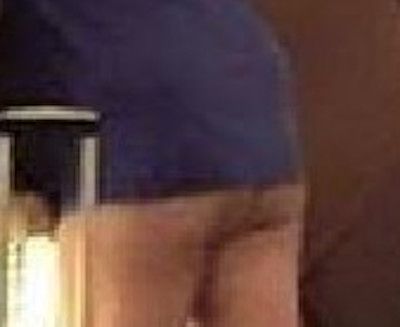 Honestly, that looks like a butt to me. There are probably people out there more qualified than I who can weigh in on whether this butt is clothed or unclothed, and to those people I say: Let us know in the comments.