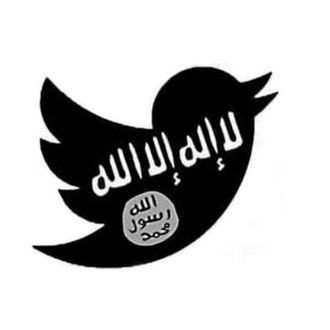 The Islamic State of Facebook and Twitter
American ISIS supporters have surprisingly little in common. A new study of U.S. citizens suspected of collaborating with ISIS finds that these would-be caliphate dwellers vary widely in race, age, social class, education, and family background — some are disaffected middle-aged Muslim men, others the rebellious teenage daughters of Christian families. But despite their diverse backgrounds, the militants all seem to be really good at using social media and getting arrested.
This year, American authorities have arrested 56 Americans on charges related to the so-called Islamic State, the largest number of terrorism arrests conducted in any year since 9/11, according to the study from George Washington University's Center for Cyber & Homeland Security. After analyzing the arrest records of 71 Americans suspected of ISIS involvement, the report found that they ranged in age from 15 to 47; that 40 percent were converts to Islam, while 10 percent were women; and that more were arrested in Minnesota and New York than any other U.S. states.
Beyond arrestees, the study found that ISIS has at least 300 American social-media representatives who help spread the group's psychotic gospel, one meme at a time. Among the other duties of the Islamic State's Twitter interns are identifying new recruits, promoting the newly created accounts of recently banned ISIS members, and sending death threats to U.S.-based Muslim scholars and activists who question the group's rogue theology. By virtue of these efforts, ISIS propaganda is routinely consumed by many thousands of Americans, according to the report.

Marine general Joseph Dunford, chairman of the Joint Chiefs of Staff, seemed to refer to this considerable digital influence Tuesday, when he told the House Armed Services Committee that ISIS had been "tactically" contained in the Middle East, but "Strategically they have spread since 2010."
The study also notes the existence of a few scattered ISIS-themed book clubs, where small pockets of jihadist sympathizers actually meet in person.
"One of them, located in Texas, revolves around a few charismatic individuals and an Islamic studies group. Another, based in the suburbs of a large Midwestern city, appears to be composed of former high school friends and a handful of their acquaintances," the authors write.
The report concedes that the vast majority of those involved in the ISIS "counter-culture" will never "make the leap from talk to action." Nonetheless, the authors argue that this "unprecedented" level of domestic "ISIS-related radicalization and mobilization" is a serious security threat. It only takes one unstable individual with a weapon to translate internet propaganda into human tragedy.