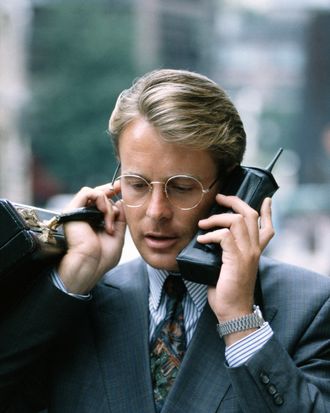 You used to call me on my old 212 number.
Photo: Ron Chapple
New York City will soon be a six-area-code town. For years the city's residents have made do with 212, 646, 917, 718, 646, and, in sections of the Bronx, 929 – but in 2017 new New Yorkers will be getting 332 numbers.
On Tuesday, the New York State Public Service Commission announced that total knockout of a new area code, which will be required to accommodate the growing demand for residential and business phone numbers in Manhattan.
According to ABC 7, the North American Numbering Plan Administration projects that Manhattan will run out of available central office codes in late 2017. To avert that number shortage, all telephone companies in the 212-, 646-, and 917-area-code regions will need to overlay the 332 code onto their networks. In other words, the 332 will not be confined to one specific section of the city but interspersed throughout.
However, the egos of all proud owners of a 212 number will likely remain intact — if not emboldened by the existence of a new not-212 area code. 
Correction: An earlier version of this piece suggested that New York only has three existing area codes, when it, in fact, has six.