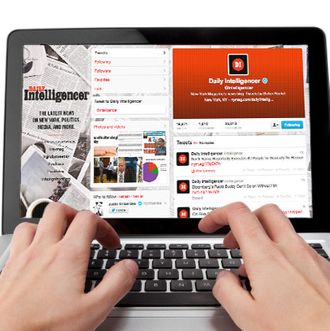 Welcome back to the New York Magazine Competition. On alternate Mondays (or, this week, Tuesday), we lay out a challenge and offer sample responses. Enter in the comments section or on Twitter with the hashtag we've provided, and the editors will select a winner. Criteria are highly subjective, but heavily retweeted and favorited posts will have an advantage. The prize is a year's subscription to New York in print or a two-year subscription to the iPad edition (winner's choice). Full rules are here.
COMPETITION NO. 63: "2015 IN EIGHT WORDS." Please recap this past year, briefly. For example:
Yuuuuge year. The biggest. Never been so big.

Wars that matter: Syria. That don't: Christmas, Star.

Serena Williams almost swept. European Union? Jesus wept.

Enter on Twitter with the hashtag #2015ineightwords, or in the comments thread below, by January 6.
RESULTS OF COMPETITION No. 62, "CHRISMUKKAH CAROLS," in which you were asked for newly Semiticized holiday songs.
Chestnuts Over an Open Fire? This is supposed to be safe?
—FlirtySanchez
Fa la la la la la la latke!
—BENLINUS99
Bubbe, It's Cold Outside.
—shiksappeal
The Chutzpah of the Bells
—onvacation
"Dreck, The Malls"
—3North
He's schlepping lots of toys and goodies on his sleigh…
—raker
L'chaim To The World
—designnmind
Santa, Zayde
—BoxMeowBox
Rudoloh the Red Nosed Rabbi
—‏@debcvny
O Little Town of Williamsburg
—Lexxman
You're a shrewd one Mr. Mensch…
—BambooLounge
Deck the halls with trays of Challah, Yidel dai dai dai de daidl dai.
—‏@debfreedman1
AND THE WINNER IS:
All I Want For Christmas Is A Two-State Solution
—designnmind