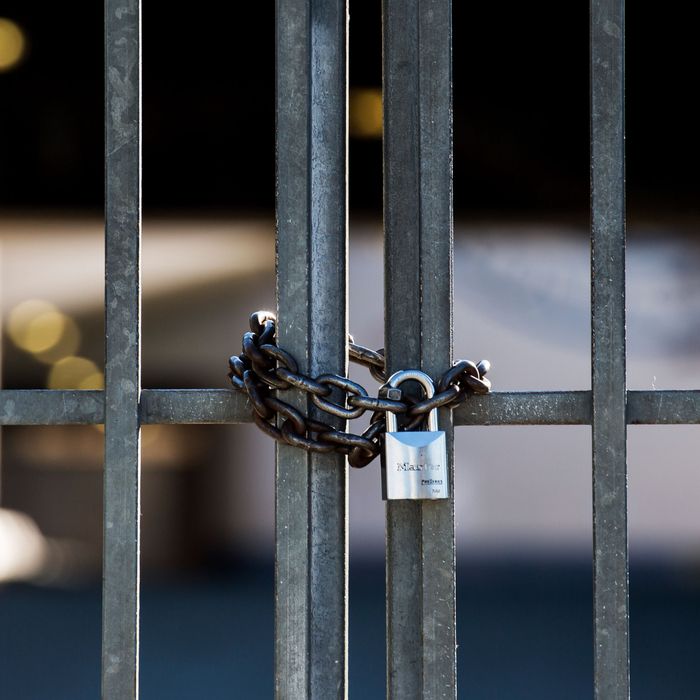 Los Angeles High School is closed due to terror threat.
Photo: Ted Soqui/Corbis
Los Angeles Unified School District closed every one of its schools on Tuesday after one of its board members received a bomb threat via email. The school district is the second-largest in the country, with more than 900 schools, more than 640,000 students, and nearly 60,000 teachers, staff, and other school administrators. So quite a lot of people in Los Angeles had a surprise day off. Some older students complained — or rejoiced — as many had finals before the start of winter break. A few even dubbed the school closures a #modernsnowday. 
Here is a look at Los Angeles on a sunny day when schools were completely shuttered.