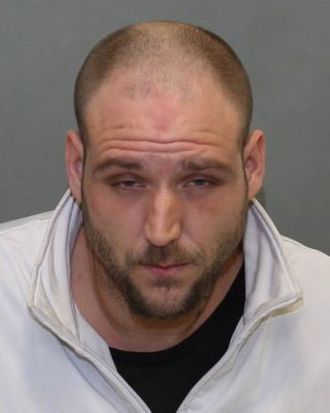 Shawn Poirier.
Photo: TPSHomicide/Twitter
Around this time last year, Toronto Homicide Squad detective Tam Bui began using the runaway success of the true-crime podcast "Serial" to help solve a real murder he'd been investigating since 2012. And now, on the same exact day that season two of "Serial" debuted, the Toronto Police Department announced they've made an arrest in the case, all thanks to social media.
Detective Bui decided to reinvigorate interest in the death of Mike Pimintel by releasing clues and evidence about the case on Twitter every Saturday, an idea he came up with while listening to "Serial." The hope was that the tactic, which was okay'd by the victim's family, would capture the attention of the media, potential witnesses, and amateur cold-case sleuths. 
After about a year, Detective Bui's "Serial"-inspired investigation has paid off. Last week Toronto police arrested Calgary resident Shawn Poirier in the stabbing death of Pimintel and charged him with second-degree murder.
"This innovative technique was instrumental in identifying witnesses and further clues," Toronto Police homicide chief Greg McLane said in a press conference on Thursday. "The success of this case is the direct result of the cooperation of the media and the public who engaged the investigation through social media and provided valuable information that resulted in the arrest of this individual."
As for the announcement of the arrest coinciding exactly with the release of "Serial" season two, that's either a crazy coincidence … or really impressive PR.