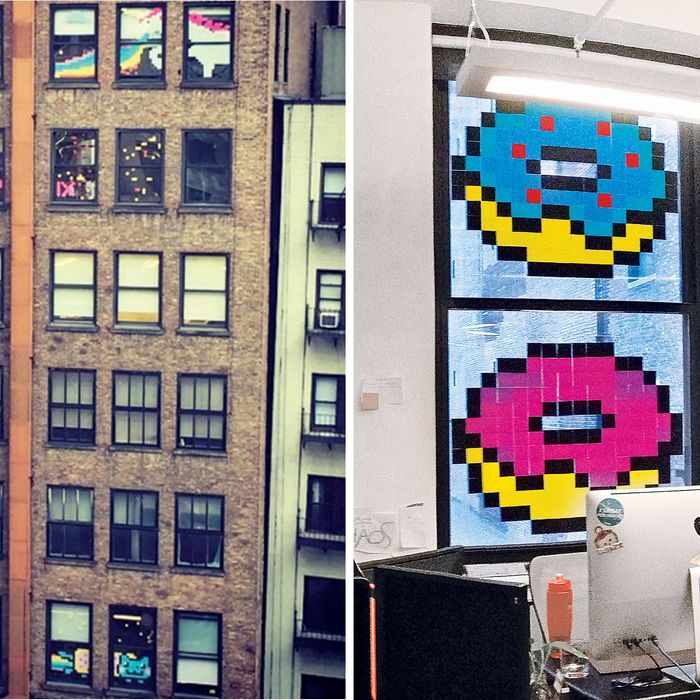 Samsung Accelerator (top left) and the Daily Burn (bottom left, right)
Photo: Olidegaldo/Instagram; Emily Duong
THE FEED
roundup
Trump Reprises Mythomania Grievance Routine for GOP Donors
This is the song that never ends, and it goes on and on…
Former President Donald Trump ripped into Senate Minority Leader Mitch McConnell before a Republican National Committee donor retreat Saturday evening, deriding him as a "dumb son of a bitch." Trump veered off his prepared text during a roughly 50-minute speech before several hundred well-heeled GOP donors at his Mar-a-Lago resort in South Florida, saying that he was "disappointed" in former Vice President Mike Pence, calling last year's presidential election election a "fraud" and mocking Dr. Anthony Fauci.
The former president spent several minutes tearing into McConnell, saying that he didn't do enough to defend him during the February impeachment trial. … Trump also went after McConnell's wife, former Transportation Secretary Elaine Chao, for resigning her cabinet post after the Jan. 6 insurrection. …
Much of Trump's Saturday night speech was aimed at relitigating the election results, on which the former president has remained fixated. At one point he said he remained disappointed with Pence for not doing more to stop the certification of the election, which he called "rigged."
the city politic
Scott Stringer Isn't Paying Attention to the Polls
politics
Supreme Court Again Sides With Worshippers Over Public-Health Orders
politics
Iowa and New Hampshire Won't Be Knocked Out of First
business
Who's Getting Rich From Weed Legalization in New York?
The news is not getting any better for Matt Gaetz
WASHINGTON (AP) — House panel opens ethics probe of of Rep. Matt Gaetz amid federal investigation into sex trafficking allegations.
—
@JonLemire
republicans
Trump and Rubio, Best of Frenemies
politics
Biden Creates Commission to Study Supreme Court Expansion
vaccines
The J&J Vaccine Supply Is About to Plummet
amazon
Amazon Defeats Union Drive in Bessemer, Alabama Vote
politics
Why Tensions in Northern Ireland Have Reignited
voting rights
What Is the Republican Party's Position on Voting Rights?
the national interest
Tucker Carlson Endorses White Supremacist Theory by Name
covid-19
How Long Are You Immune After the COVID Vaccine?
politics
Matt Gaetz (R–TV)
Prince Philip, husband of Queen Elizabeth II, has died at 99
It is with deep sorrow that Her Majesty The Queen has announced the death of her beloved husband, His Royal Highness The Prince Philip, Duke of Edinburgh.
His Royal Highness passed away peacefully this morning at Windsor Castle.
pic.twitter.com/XOIDQqlFPn
—
@RoyalFamily
the national interest
The One Argument Conservatives Have Made Against Every New Social Program
crime
Pulmonologist: George Floyd Died from 'Low Level of Oxygen'
florida
Matt Gaetz's 'Wingman' Plans to Strike a Plea Deal
politics
Manchin Closes Door on Gutting the Filibuster, But It Gets Worse
infrastructure
Biden's Vision for 'Care Infrastructure' Needs More Socialism
politics
Biden Unveils Gun-Control Measures, Tells Congress 'Time for Some Action'
republicans
A Dwindling Republican Party May Be Doomed to Shrink More
covid-19
How Soon Does the COVID Vaccine Work?
Vaccination is speeding up even more
Just in: +3.40M doses reported administered over the total yesterday. Just above last Thursday's record of 3.36M. 112M with at least one dose.
—
@cyrusshahpar46
politics
Representative Lee Zeldin Announces Run for NY Governor
derek chauvin trial
How The Trial of Derek Chauvin Is Shaping Up So Far
Virginia Gov. Ralph Northam (D) has endorsed former governor Terry McAuliffe's (D) bid to return to the job – from which McAuliffe once called upon Northam to resign.
https://t.co/IUSZ0yEVJ2
—
@AaronBlake