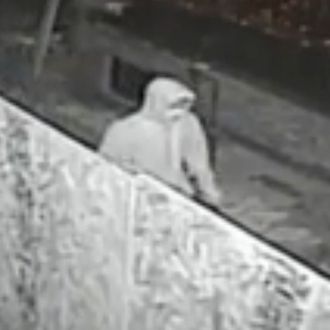 Definitely a ninja, maybe not so great at puzzles.
Police solved the riddle thought to be left by the "arson ninja" responsible for at least four fires in Forest Hills, Queens, but all they learned was that it was a hoax, authorities say.
On Monday, DNAinfo reported that a note found stuck under the windshield wiper of a car four blocks away from the most recent fire said, "Decode this message to find out the person who started the fire."

According to DNAinfo, the note "included several rows consisting of multiple numbers on the left side, as well as a section with various letters, each matched with a number on the right side." It was quickly deciphered by a detective who relished the chance to show off his Sudoku skills, but the solution led investigators to a person completely unrelated to the fires.

Cops are still working on the lead that the fires are connected to a man spotted fleeing the scene of an earlier fire "looking like a ninja," according to a witness. The NYPD have increased the reward for information leading to an arrest to $12,500. If that fails and Nic Cage is bored, this crime could make for a good plot for the next National Treasure movie.