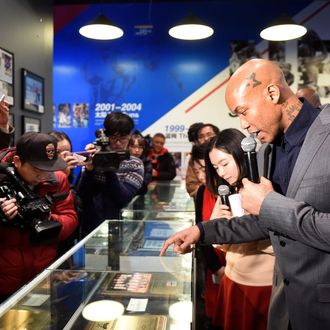 Stephon Marbury at the museum dedicated to him in Beijing.
Photo: ChinaFotoPress/Getty Images
Stephon Marbury had an eventful career in the NBA: a pair of All-Star appearances, a spot on the 1997 All-Rookie Team, and an ultimately disappointing tenure on some lousy Knicks teams. But the Coney Island native also made countless headlines off the court, from his testimony in the Isiah Thomas trial (in which he said he had sex with a team intern after a group outing to a strip club), to the infamous 2009 live-streamed video of him crying and eating Vaseline. (He later said he was depressed and suicidal at the time). But since taking his career to China in 2010, he's led the Beijing Ducks to three CBA titles and has been honored with a postage stamp and a statue outside the Ducks' arena. Now comes the latest honor: a Stephon Marbury museum.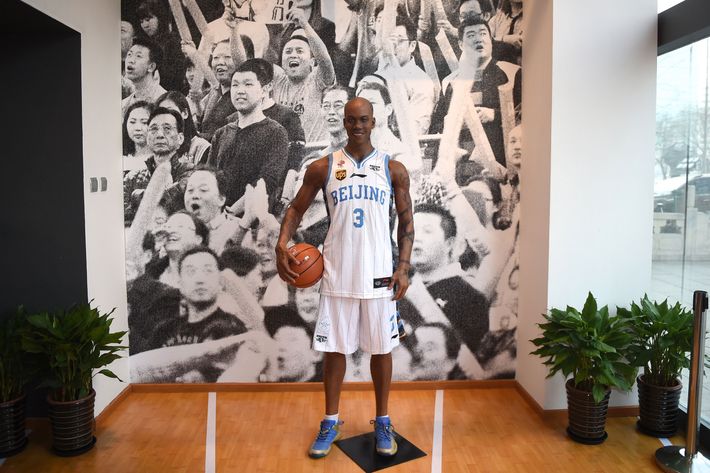 The Beijing museum includes displays of jerseys and trophies, a wax statue crowdfunded by fans, and other items, like photos and newspaper clippings.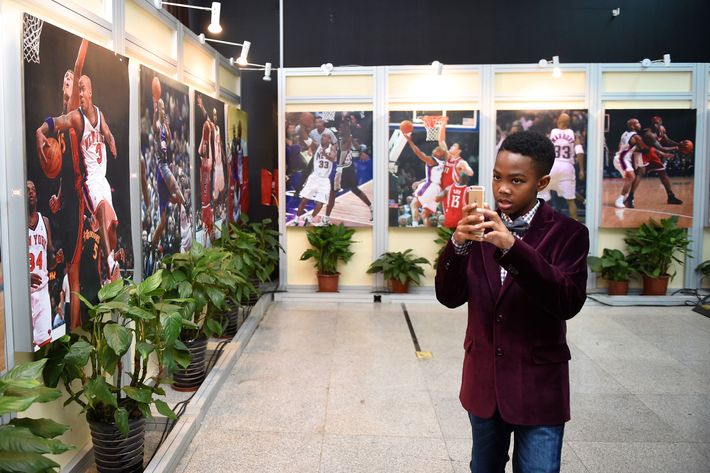 The museum opens to the public next Monday, but Marbury attended a grand opening event yesterday. "Today is definitely a historic day," he said, via china.org.cn.
Said Marbury about his career so far in China: "My Beijing jersey means more to me than any of them. I don't [say] that because of the championship, but just because I'm here at home and I've had a support system."