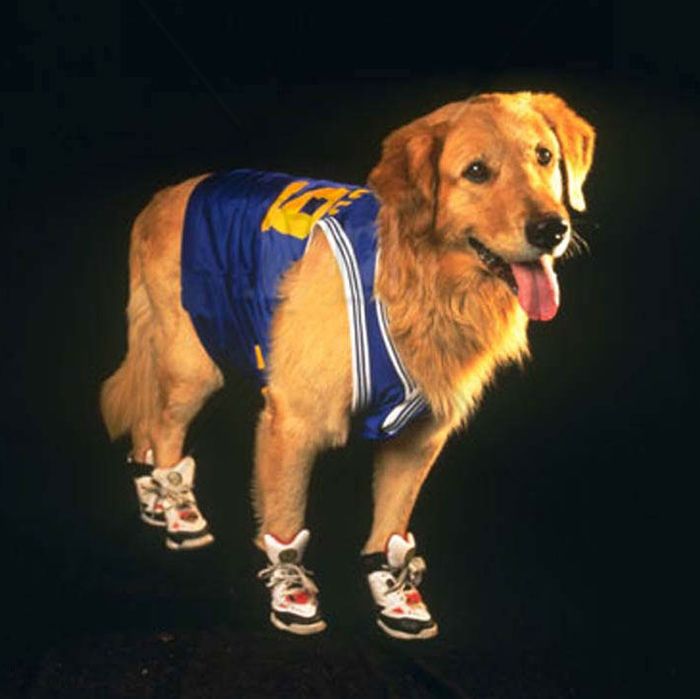 Matt Nelson, a 19-year-old student in the business program at Campbell University, learned a fundamental lesson of social media when he started tweeting under the handle @matt___nelson two years ago. "The followers on my personal account were always easily entertained by my jokes involving dogs," he says. Inspiration struck. What if he made an account that only rated dogs? "I utilized Twitter's new polling feature and asked those followers whether I should make this account. The idea was met with overwhelming optimism, and my first dog rating was of my friend Morgan's Australian shepherd."
Thus, on November 15, @dog_rates was born. Over the past two months, the account has ballooned to over 55,000 followers. Many of the photos are cute, of course, in the slightly manic way of @DailyPuppy, but that's not the reason the account is popular. Nelson's surreal, irrelevant, and often hilarious captions take it to the next level, a level that we like to call Weird Twitter.
"Meet Larry. He doesn't know how to shoe. 9/10 damn it Larry," Nelson writes of a fluffball stuck in a Converse. "This is Pumpkin. He can look in two different directions at once. Great with a screwdriver. 8/10," reads another. The account tweets incessantly, as many as 18 times a day. "It takes up every ounce of my free time," Nelson says.
"I have rated some of the most adorable puppies I have ever seen," he explains. "However, I think the thought that goes into each specific tweet and the time I spend trying to entertain with each rating makes the page much more than another content-aggregating @CuteEmergency account." In other words, the cuteness provides an opening for his offbeat sense of humor and language.
The professional dog rater takes submissions via Twitter and Instagram, but it's not just any dog that will receive a rating. There are three categories: "dogs that are so adorable you almost have a stroke, dogs doing things dogs don't normally do, and 'dogs,'" Nelson says, referencing his habit of including other non-canine animals. In fact, the funniest @dog_rates tweets don't picture dogs at all, but hedgehogs, triceratops, and cats that he rates "as if they were dogs."
At its best, @dog_rates works as a kind of parody of the cute garbage internet. At the bottom of the web's chum box or the deepest pits of aggregation, logic starts to break down, resulting in accounts that look like Nelson's but are actually sincere, instead of informed riffs.
We asked Nelson to prove his dog-rating chops by rating three of the most famous dogs in American history: Lassie, Rin Tin Tin, and Air Bud. Here are his judgments, unimpeachable and final for all time.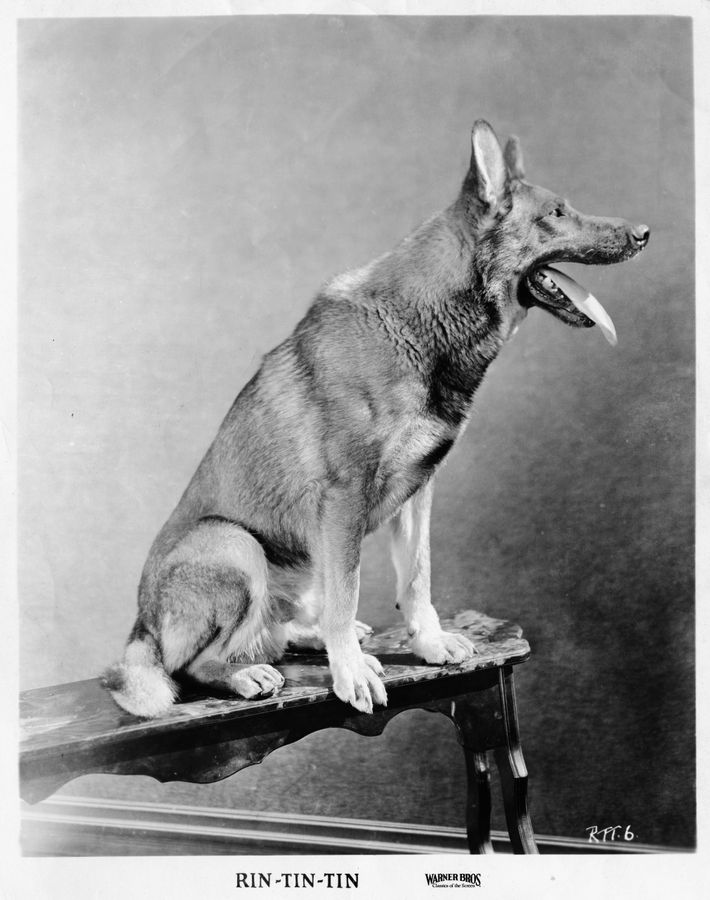 "Say hello to Rin Tin Tin. Best actor of the '20s. Could jump stupid distances with very little editing. He's French, but don't tell Americans that. Embodied the American dream by obeying his masters. 10/10 loved by all."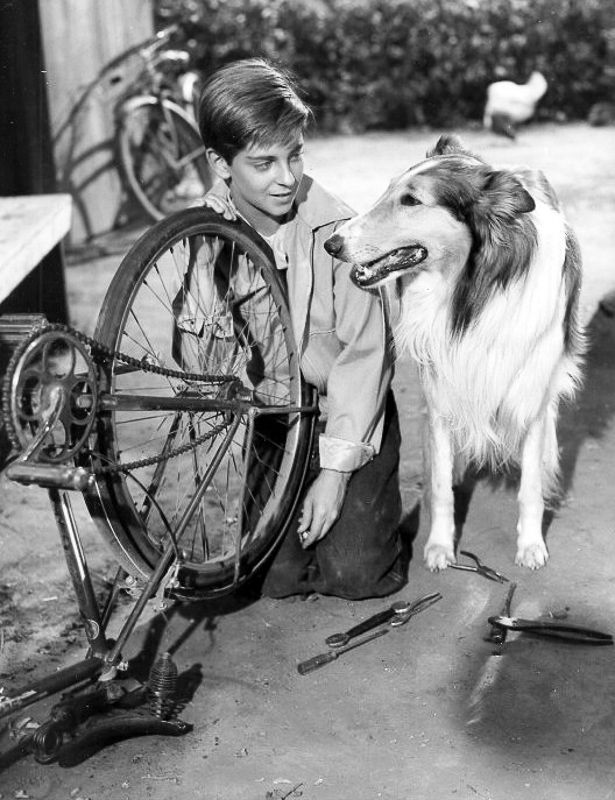 "This is Lassie. She totally pushed Timmy down that well. He probably deserved it though. Not racist. Rare for an actor in the '50s. Doesn't know why this child is asking a dog to help fix his bike. 10/10"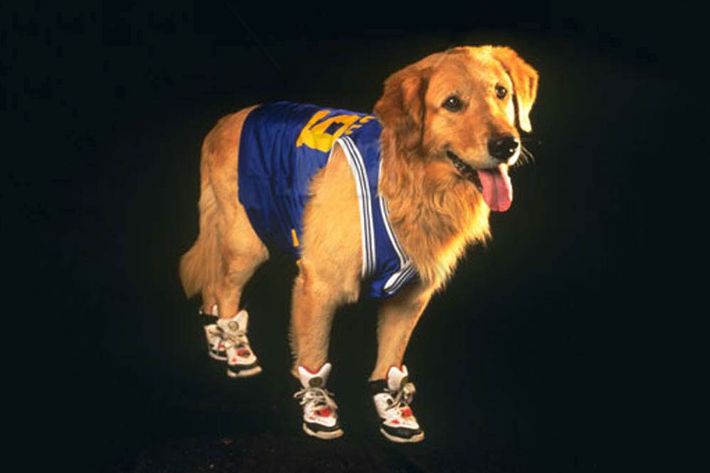 "Meet Air Bud. He's stellar at the sports. There has to be a kid on the bench wondering how the hell a dog is playing in front of him. Well he's awesome that's why. Villains always woefully unprepared for Air Bud's ability to jump over fences. 10/10 simply a badass pupper."