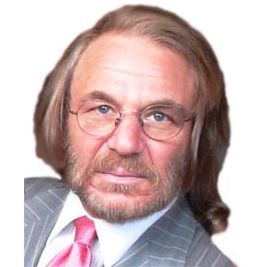 Trump's doctor, in your imagination and reality.
Dr. Harold Bornstein, who has been offering Donald Trump medical advice for more than three decades, released the Republican presidential candidate's medical report on Monday.
According to its contents — which contain a square footage of superlative adjectives and adverbs that immediately notify the reader that the subject being discussed is Donald J. Trump, best-selling author of The Art of the Deal and champion of Trump Steaks — the candidate could be "the healthiest individual ever elected." Bornstein adds that Trump has lost 15 pounds in the past year, something that Trump already bragged about in People. The whole note sounds astonishingly similar to how you imagine Trump would describe his health, or how someone who aspires to be a Trump body-double would attempt to mimic the original.
The statement, addressed "To Whom My Concern," does not mention that Trump would also be the oldest individual ever elected.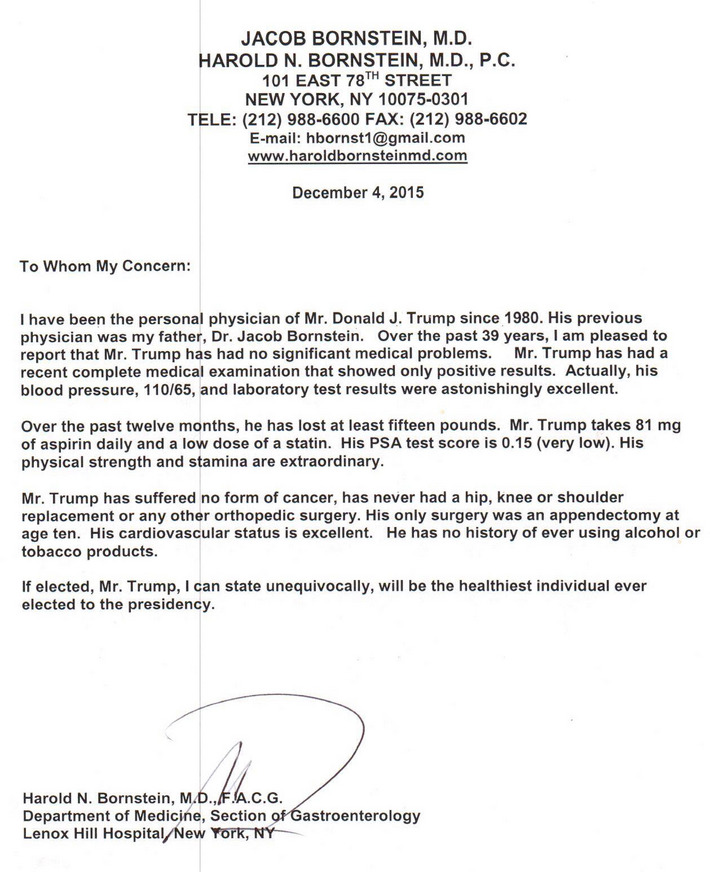 Bornstein, who works at Lenox Hill Hospital, has been Trump's doctor since 1980; before that, his father treated Trump. "I am fortunate to have been blessed with great genes — both of my parents had very long and productive lives," Trump said in a statement, adding, "People have been impressed by my stamina, but to me it has been easy because I am truly doing something that I love." 
Someone asked White House spokesperson Josh Earnest about the effusive medical report Monday; he first wondered aloud if Bornstein had the opportunity to evaluate the medical condition of all 44 people who have been president. He added, "I would not call into question the medical credentials of somebody who decides they are ready to conduct a medical examination of Mr. Trump. That must have been a pretty interesting appointment."