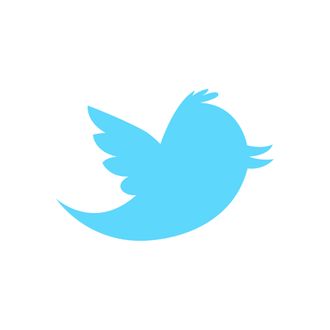 This week, Twitter confirmed that, for a small subset of users of the mobile app, it's testing a version of its basic product — the Twitter timeline — that doesn't show posts in chronological order. This happens often; the company frequently runs quiet A/B tests on mobile. Twitter's communications department told Motherboard that the move was an experiment. "We're continuing to explore ways to surface the best content for people using Twitter," they said.
Nevertheless, Twitter's so-called "power users" — media, technology, and marketing types who read their feeds all day — freaked out. (It's the latest in a long line of overwrought paranoia. Earlier this week, Twitter switched the locations of the moments and notifications menu buttons and civilization collapsed.) For people whose jobs revolve around obtaining and distributing information, Twitter's greatest utility is its running feed — a newswire that makes it easy to watch news stories progress or provides an engaging second-screen experience for following events like award shows.
But the thing is, Twitter isn't for power users. Or at least, if it wants to find a sustainable business, it shouldn't be. Power users might understand retweets and subtweets and quoting tweets and the fav-like dichotomy, but all of these systems are tough to parse for users just now signing up for the service. Twitter has continually struggled with onboarding new users and introducing them to the various ways that they can interact with the timeline.
It's very difficult to know what is important on Twitter because every post is given equal weight. For users who can't check the service every hour (read: the vast majority of them), this is a problem. That's why Twitter introduced the While You Were Away… feature. Earlier this week, they announced that photos would no longer be cropped until clicked on, removing yet another barrier to understanding what is happening on the timeline.

By mucking with the timeline's chronology, Twitter can elevate posts that are important by an number of criteria; first showing you tweets with the most interactions or from friends you talk to the most, and then showing you everything else. It's not a coincidence that this sounds like Facebook's newsfeed algorithm, which caters to people who check Facebook once a day or even less frequently by elevating the posts most relevant to the user.
If Twitter has any chance of growing its base, it needs to find a way to cater to the users who aren't on it all the time. The company's "about" page boasts 320 million monthly active users. That's the public metric by which they measure their user base. Can you — someone who is right now reading a blog post about the intricacies of Twitter — even imagine checking your timeline only once a month? Probably not, but the majority of usage habits likely skew toward that end.
Twitter changes, or it dies. Those are the two options. If everyone used Twitter like the media uses Twitter, there would be no need to mess with it. The fact remains that the media is just a small and outsize vocal minority in Twitter's user base.