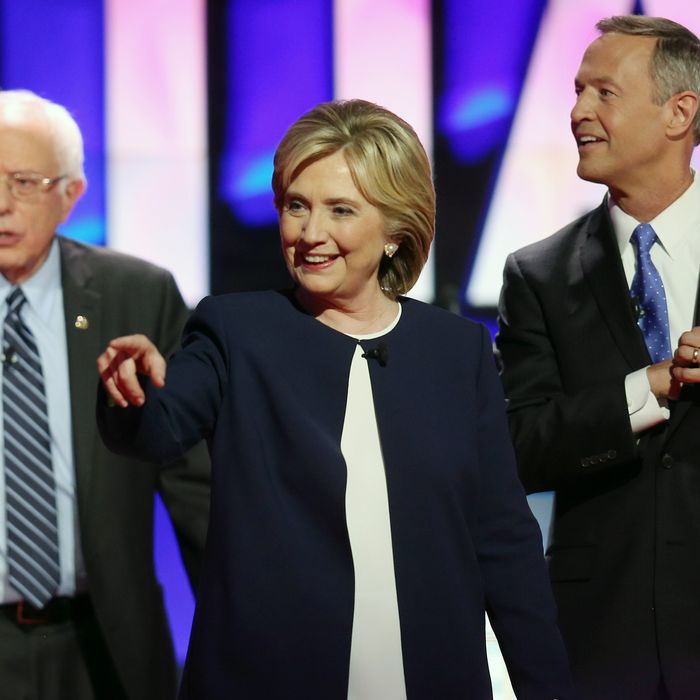 Photo: Joe Raedle/Getty Images
The three remaining Democratic candidates are debating in New Hampshire tonight, where voters will cast ballots less than two months from now. Senator Bernie Sanders has a slight lead in the state, but about 60 percent of Democratic voters in New Hampshire think Hillary Clinton will win on February 9, just like she did in 2008. Former Maryland governor Martin O'Malley is polling at around 2 percent. 
This will be the second-to-last Democratic debate before the Iowa caucuses. Given recent events — and the topics discussed heavily by the candidates' Republican counterparts — expect lots of talk about foreign policy, homeland security, and maybe even a certain data breach that has the Clinton and Sanders campaigns pretty angry right now. 
Follow along with Daily Intelligencer below; you can watch the debate on ABC or stream it online starting at 8 p.m.