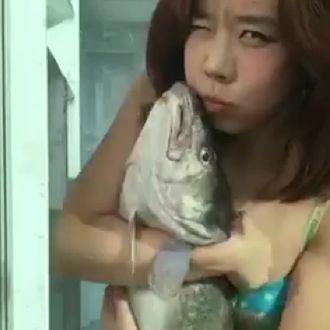 I'm not really sure what to tell you here. Mashable has alerted me to the existence of the Facebook page for Syori, where a woman whom I presume is Syori posts odd videos reenacting movies and making food, but in really weird ways.
In this video, Syori becomes Sadness from the hit film Inside Out by dumping blue paint on herself and repeating the phrase "I'm sad" over and over.
Here, Syori becomes the Little Mermaid, but one who eats her octopus friends and then later passionately kisses a dead fish.
This one, called "Picasso," show Syori using her body to paint a piece of paper and yelling "PICASSOOO!" over and over while Beyoncé's "Single Ladies" plays in the background."
In "Hamburger Fighter," Syori celebrates fast food.
In this video, Syori falls in love with a parking space and there's a (I think?) twist ending.
Okay!