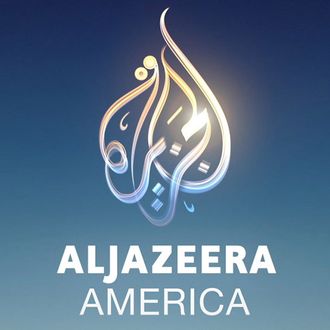 After less than three years, Al Jazeera America is shutting down. The news isn't terribly surprising — no one was watching the cable news network, which began in August 2013 with a promise to offer sober and in-depth reporting on the news of the day, clearly throwing shade at other, louder, and far more successful cable news networks. CEO Al Anstey wrote in a staff memo, according to the New York Times, that the decision was "driven by the fact that our business model is simply not sustainable in light of the economic challenges in the U.S. media marketplace."
A year ago, the Times published a report in which employees complained about a "culture of fear" and being constantly afraid of losing their jobs:
Last year, two people who used to work at Al Jazeera America sued the company, accusing it of anti-Semitism and sexism.
The network will officially shut down on April 30. Employees are understandably upset, especially those not in the office today. One employee told CNN, "There are executives here in tears. Doom and gloom." 
CNN also reports that 700 — 700! — people could lose their jobs because of the upheaval. Unsurprisingly, Al Jazeera has tried to put a positive spin on all of this on its website, noting that the company plans to expand its digital presence and bring "new global content into America" later this year, even though it won't be doing it through its American offshoot. 
Al Jazeera is based in Qatar and owned by the Qatari government. Al Jazeera America became a thing after its parent company purchased Current TV, the channel started by Al Gore that was performing dismally. As the Intercept notes, the fact that the network has been losing money may have "become increasingly untenable as the network's owner and funder, the Government of Qatar, is now economically struggling due to low oil prices."