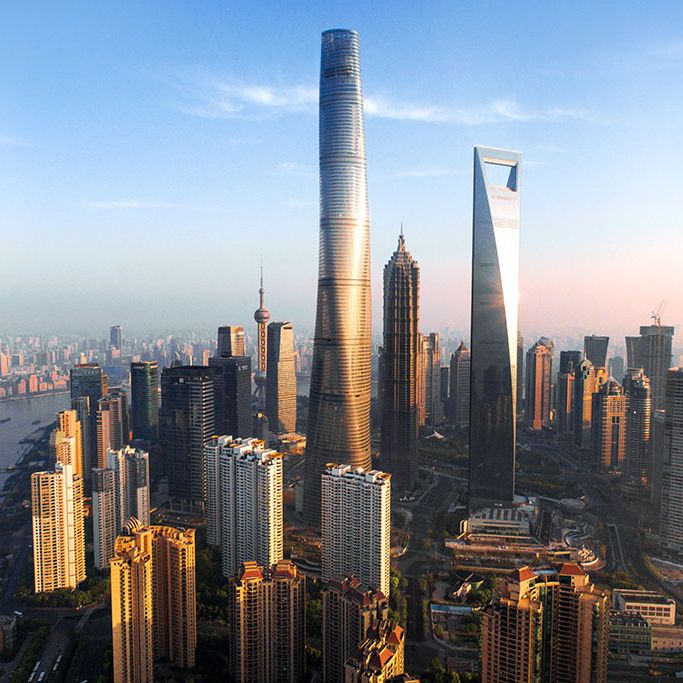 The Shanghai Tower (center) is the world's second-tallest building. The one on the right can also open beer bottles.
Photo: Gensler
If you think those 1,200-foot beanpoles going up in midtown are impressive, you should see what's sprouting in Shanghai. According to a new report from the Council on Tall Buildings and Urban Habitat, 2015 was a record year for skyscraper construction — more than 100 were completed. The United States built two of them. China built 62, making it the prevailing skyscraper champ for the eighth consecutive year.
New York does have the second-tallest building on the list: 432 Park Avenue, which reaches 1,396 feet and is now the tallest all-residential building in the world. But you'd have to put a 60-story building on top of that one to match China's Shanghai Tower, the year's biggest. At about 2,073 feet, it's now the second-tallest building in the world (the Burj Dubai is still the king).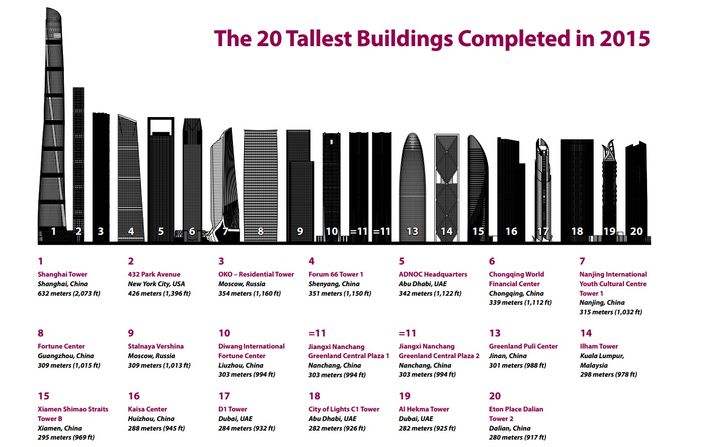 In an unusual turn, everyone's BFF North Korea made the list this year thanks to the completion of the 660-foot Mirae Scientists Street Residential Tower, which was built in less than a year with, we're sure, well-paid labor and high safety standards. The CTBUH predicts 2016 will be yet another record-breaking year, with between 110 and 135 skyscrapers scheduled to be completed. "Perhaps even more staggering is the fact that 18 to 27 of these buildings are expected to be in the supertall range," the report reads, meaning they top 300 meters (about 985 feet). "Unsurprisingly, perhaps, the majority of these will be located in Asia and the Middle East." Donald Trump will probably not be pleased to hear about this, even though we know that he loves China.