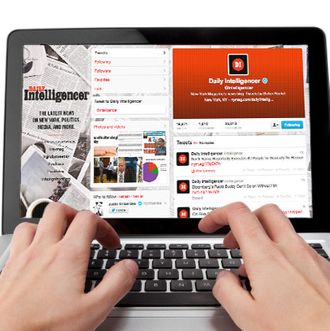 Welcome back to the New York Magazine Competition. On alternate Mondays, we lay out a challenge and offer sample responses. Enter in the comments section or on Twitter with the hashtag we've provided, and the editors will select a winner. Criteria are highly subjective, but heavily retweeted and favorited posts will have an advantage. The prize is a year's subscription to New York in print or a two-year subscription to the iPad edition (winner's choice). Full rules are here.
COMPETITION NO. 65: "BANDS FOR SNOWMAGEDDON." Please offer the name of a musical artist or group suited to the blizzard. For example:
REALLYCOLDPLAY

SLEETWOOD MACK

ICE-IN
Enter on Twitter with the hashtag ##snowmageddonbands, or in the comments thread below, by February 3.
RESULTS OF COMPETITION No. 64, "RESOLUTIONS ALREADY BROKEN," in which you were asked for a well-known figure's New Year's resolution gone awry.
HONORABLE MENTION TO:
"Writers write." —Sean Penn
—BambooLounge