Close your eyes, and try to imagine what it would look like if there were an article of clothing that had dozens of smiling Donald Trump faces on it and then, next to it, an accessory with an even bigger Donald Trump face on it. 
If it looked anything like Barbara Tomasino's homemade dress, you have a far more active imagination than we do.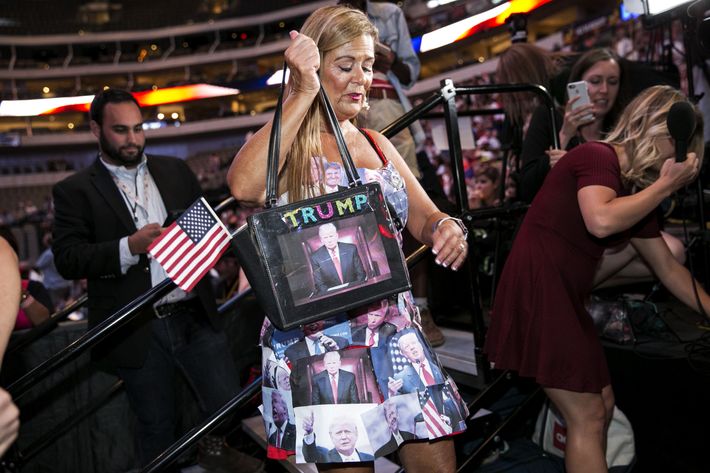 The retired elementary-school librarian, who says she likes to make people laugh, first wore her dress at a rally in Texas last September — it was her first political rally ever. 
On Wednesday, she traveled to Oklahoma and wore her masterwork again. Tomasino told a local news station last year, "I got the brainstorm to make the dress because you can't just show up at a Donald Trump rally without making a statement."
Judging from the many other … creative — or at least passion-filled — ways people have chosen to show their adoration for Trump, she is not wrong.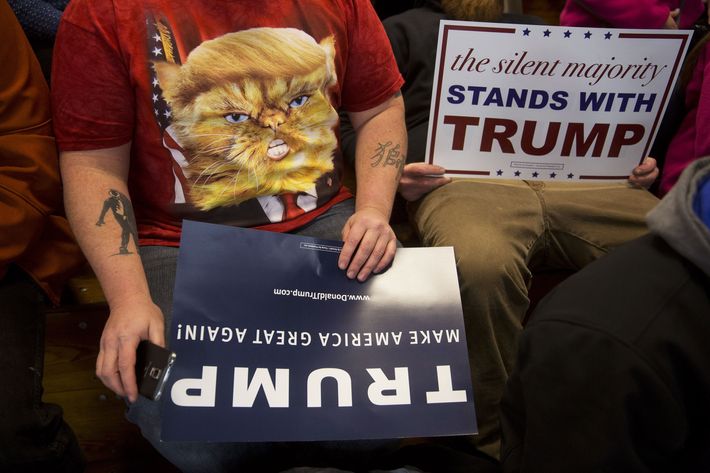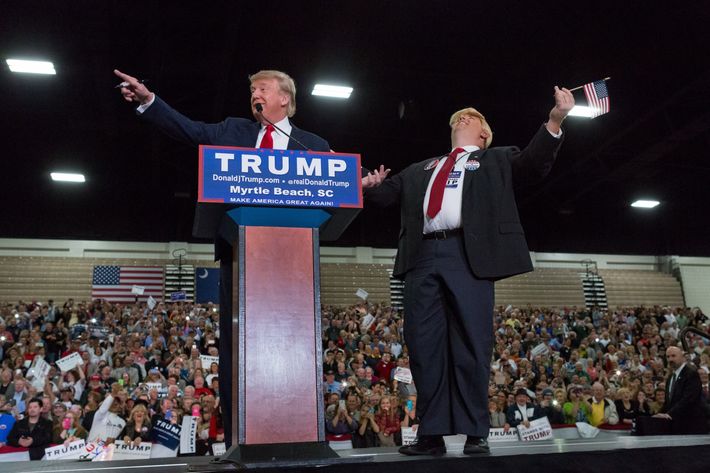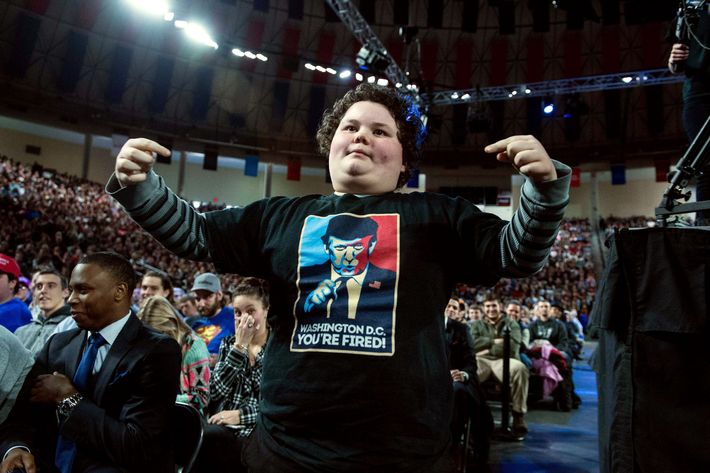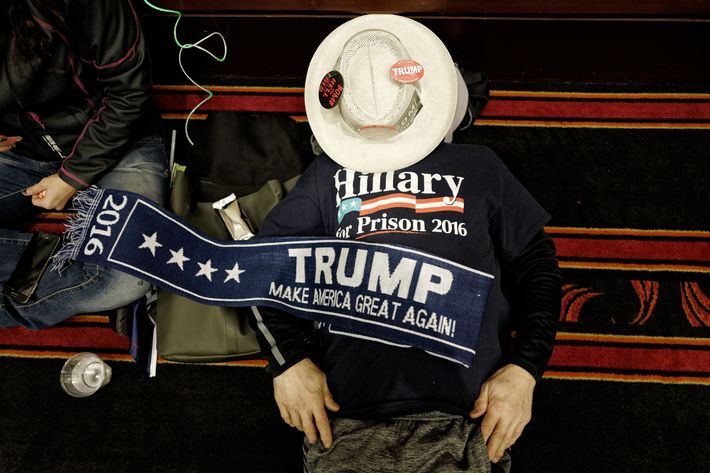 It is not clear whether the Trump dress may have helped inspire the below Bernie Sanders shirt. The maker described the apparel's appeal thusly: "Here's this guy with absolutely no political sex appeal and his face is totally covering your torso."