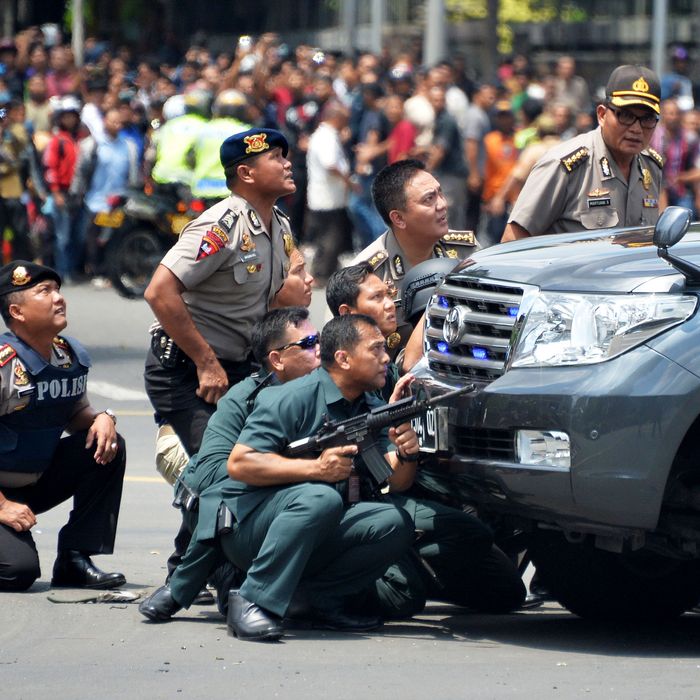 Indonesian police take position behind a vehicle as they pursue suspects after a series of blasts hit the capital of Indonesia, Jakarta, on January 14, 2016.
Photo: Bay Ismoyo/AFP/Getty Images
At least two civilians are dead in Jakarta on Thursday after a wave of explosions and shoot-outs.
Five of the attackers are also dead.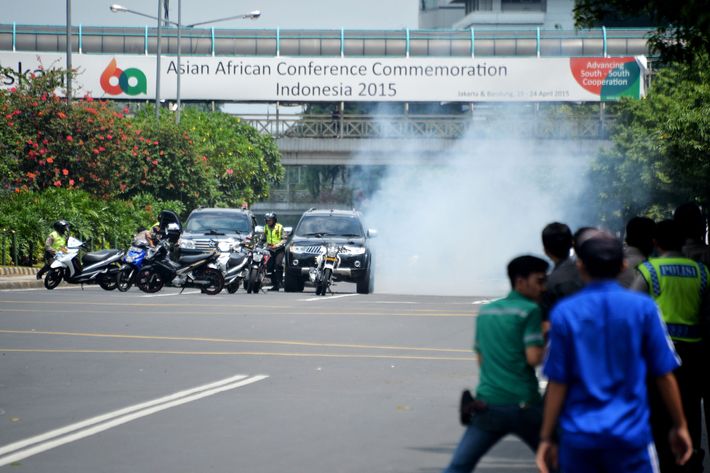 ISIS has reportedly claimed responsibility for the attack; the AP reports that the police received intel back in November that the extremist group would try to attack the world's most populated majority-Muslim country — although they had no idea when. 
The first explosions happened shortly before 11 a.m., when a suicide bomber blew themselves up at a Starbucks.
The video below shows one of the explosions going off, and the surprised reaction of those filming it.
Shots rang out after, as gunmen began targeting terrified people outside — many were tourists. Another explosion reportedly went off at a police station not too far away. Several police officers were shot and wounded.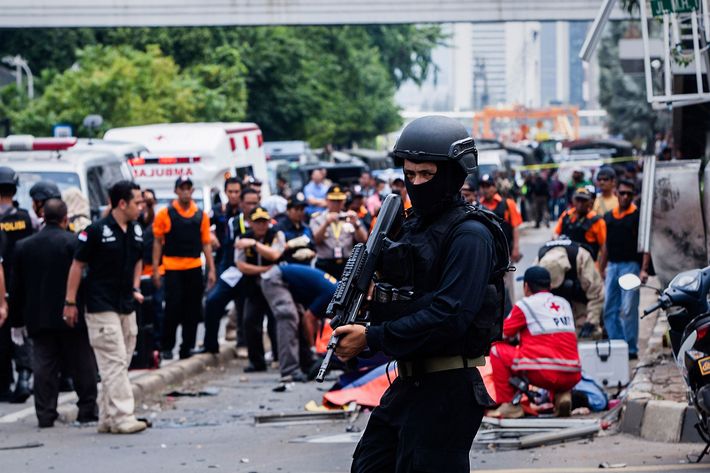 Altogether, at least 19 people were wounded. The Guardian reports that the two people killed were Canadian and Indonesian. A Dutch national was seriously wounded by the attack.
The U.S. embassy put up a security message shortly after the attack. It reads, "Further incidents are possible. As the security situation remains fluid, U.S. citizens are advised to avoid Sari Pan Pacific Hotel and Sarinah Plaza on Jalan Thamrin and defer all non-essential travel in the city. Areas to be particularly avoided are malls, restaurants, cinemas and large gatherings as these could be potential targets. No U.S. citizens are among the victims."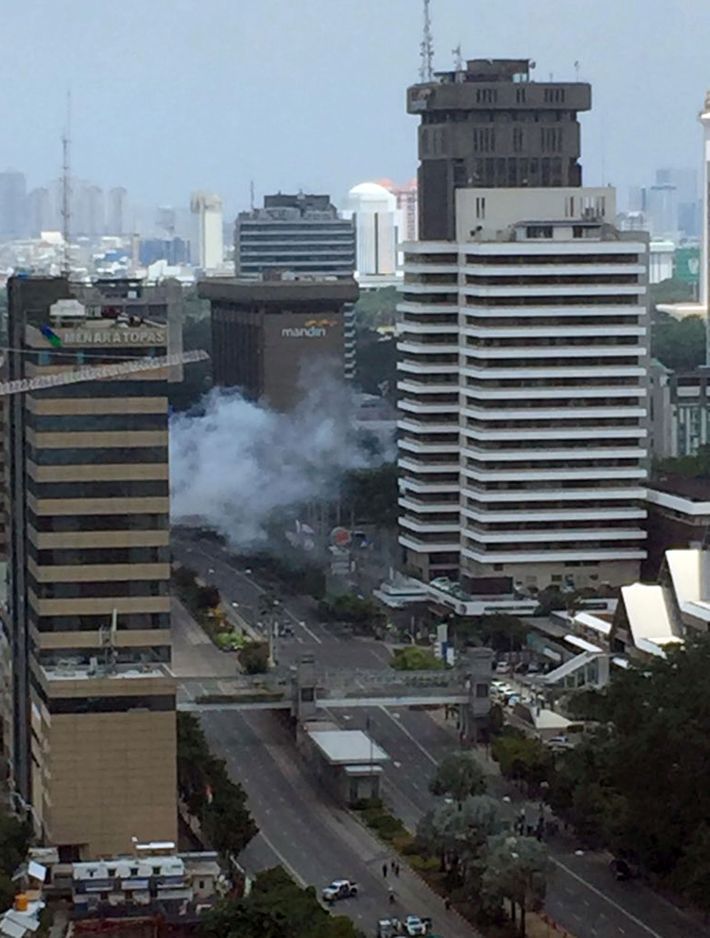 Earlier this week, tourists were targeted by a suspected ISIS bomber in Istanbul. Ten people were killed, all of them German. 
Secretary of State John Kerry told reporters on Thursday that "These acts of terror are not going to intimidate nation-states from protecting their citizens and continuing to provide real opportunity, education, jobs, possibilities of a future. There is nothing in any act of terror that offers anything but death and destruction."